I'm new on this forum, but I see old world crossbow community friends - Todd the Archer and Moon.
everybody!
Thank's Moon's inspiration a few months ago I started old crossbow building. First prepared steel parts for Western European XV-XVI century crossbow, about 640 lbs of draw weight: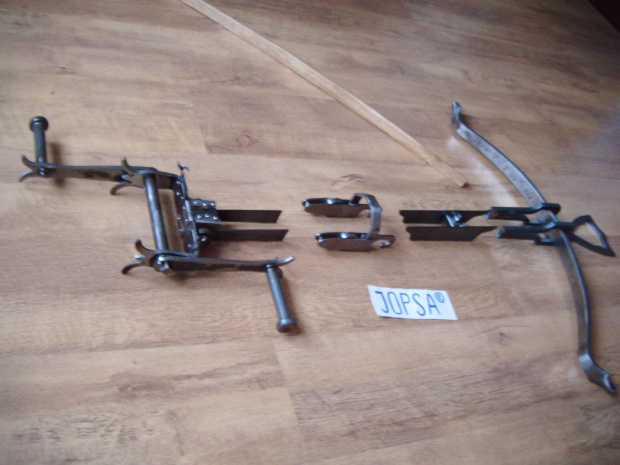 Bought parts for next wooden (XI century) and composite (XIV century) crossbow too: yew, walnut and ash wood, deer tendons, karuk (original fish glue), deer bone for bone nut, cattle bone for incrustations; just looking for big goat horns (in European Union horns must be utilised, so difficult to buy).
I hope find there help and new friends.
regards - Robert
Last edited by Ivo on Thu Feb 10, 2011 4:06 pm; edited 2 times in total (Reason for editing : fixing link)