Hello.
Since reading a lot and posting a little here and there I want to introduce myself.
My name is Martin, I am 31 years old and live near Paderborn (NRW) in Germany.
I got attracted to crossbow building via traditional bow building I began last year.
Before building my first one I read a lot and didn´t hurry too much since relyable information is hard to find.
This year I took the chance and started some beginner projects and was very fascinated, i think I m in a kind of fever

Normally I would prefer things from around 1100 since I personally like this age but when it comes to crossbows I like to use lighter steel bows.
This doesn´t mean a yew wood and a composite prod are not on my to do list

At this point my current big project is a small series of self constructed steel prods with forged ends.
Here are some impressions of my first two builds.
I hope you like them.
Both tillers are made of sapele (tropical hardwood, was cheap available for me at that point) future builds are going to be more common european maple and cherry.
Bolt clamps are both made of horn (black one was replaced when i gave it to a friend).
This was my first one, the prod was made from a leaf spring (not by myself) and is quite heavy with low draw weight (~130lbs).
Looks heavy, is quite large but easy to span and shoot.

The string was replaced by a traditional linen string with gothic-knotted ends which is my favorite kind of string (looks really great).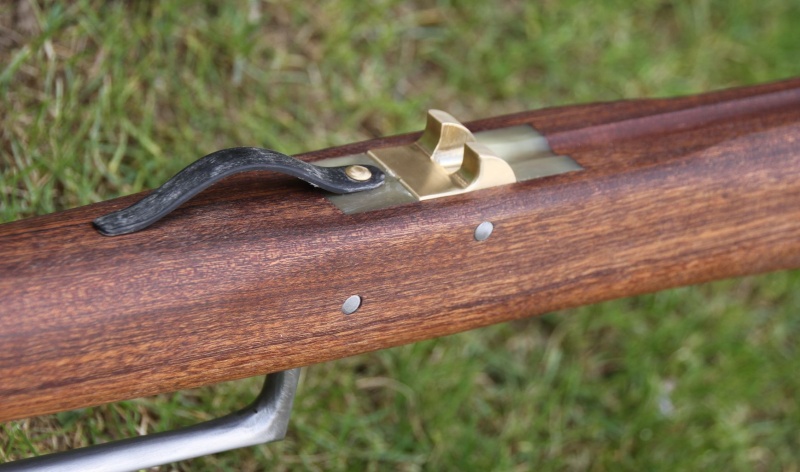 Because of the low draw weight the roller nut is not put into a block, the horn is just covering the top.
My second one, smaller, lower weight with more power, top is from ash. Prod was from alcheminc ~175lbs.
Steel roller nut with a brass socket.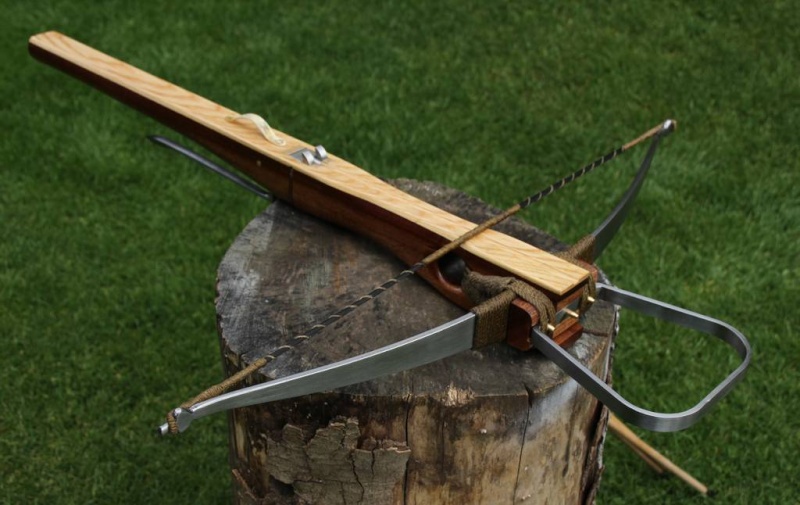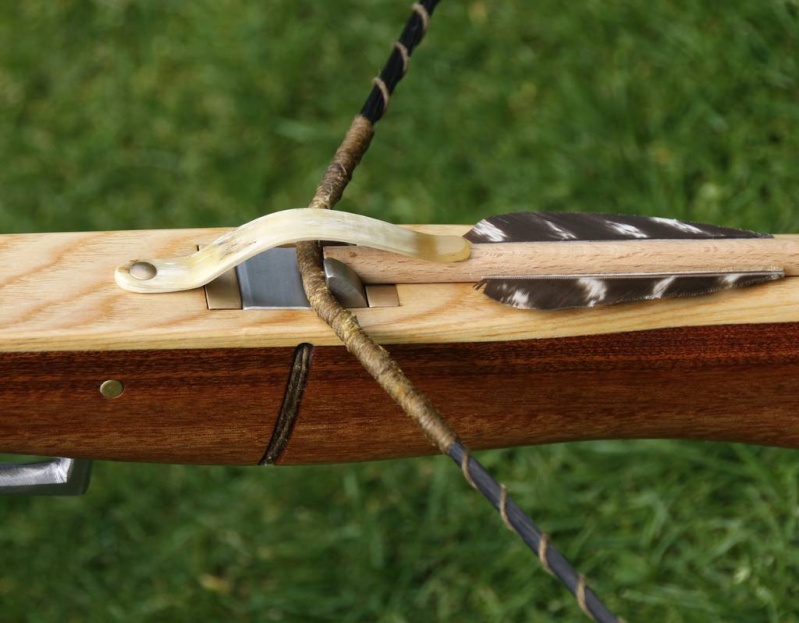 Greetings Rizzar