In medieval art European crossbows are typically pictured as braced to middle the bolt track.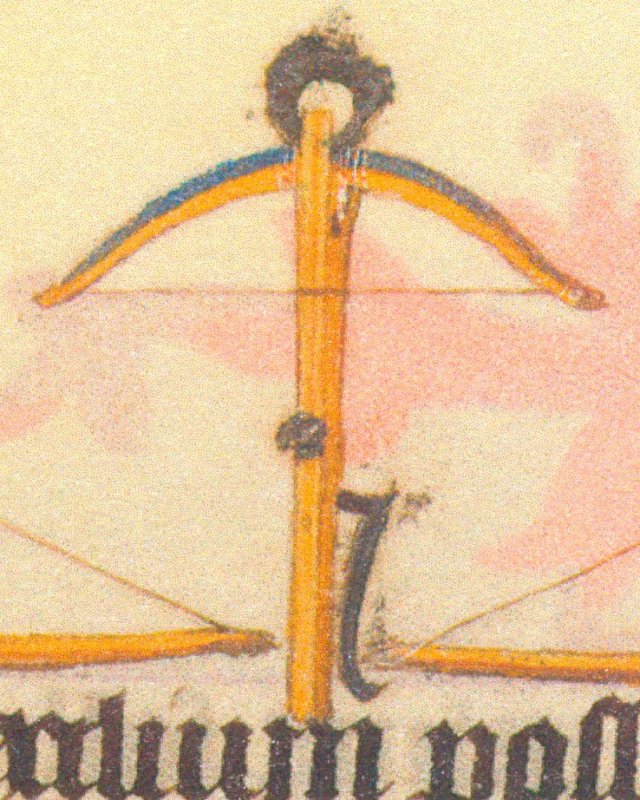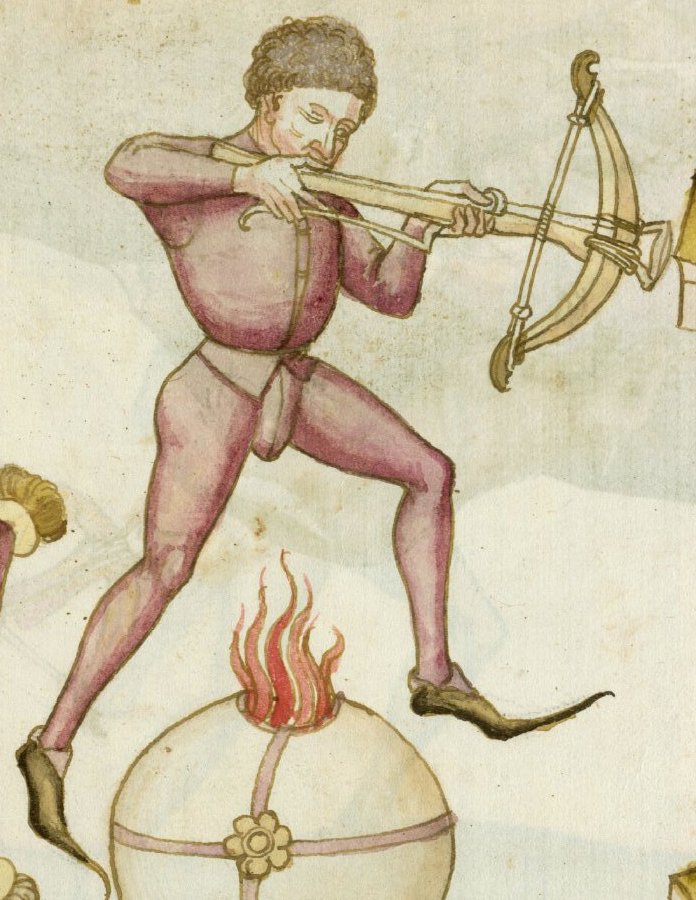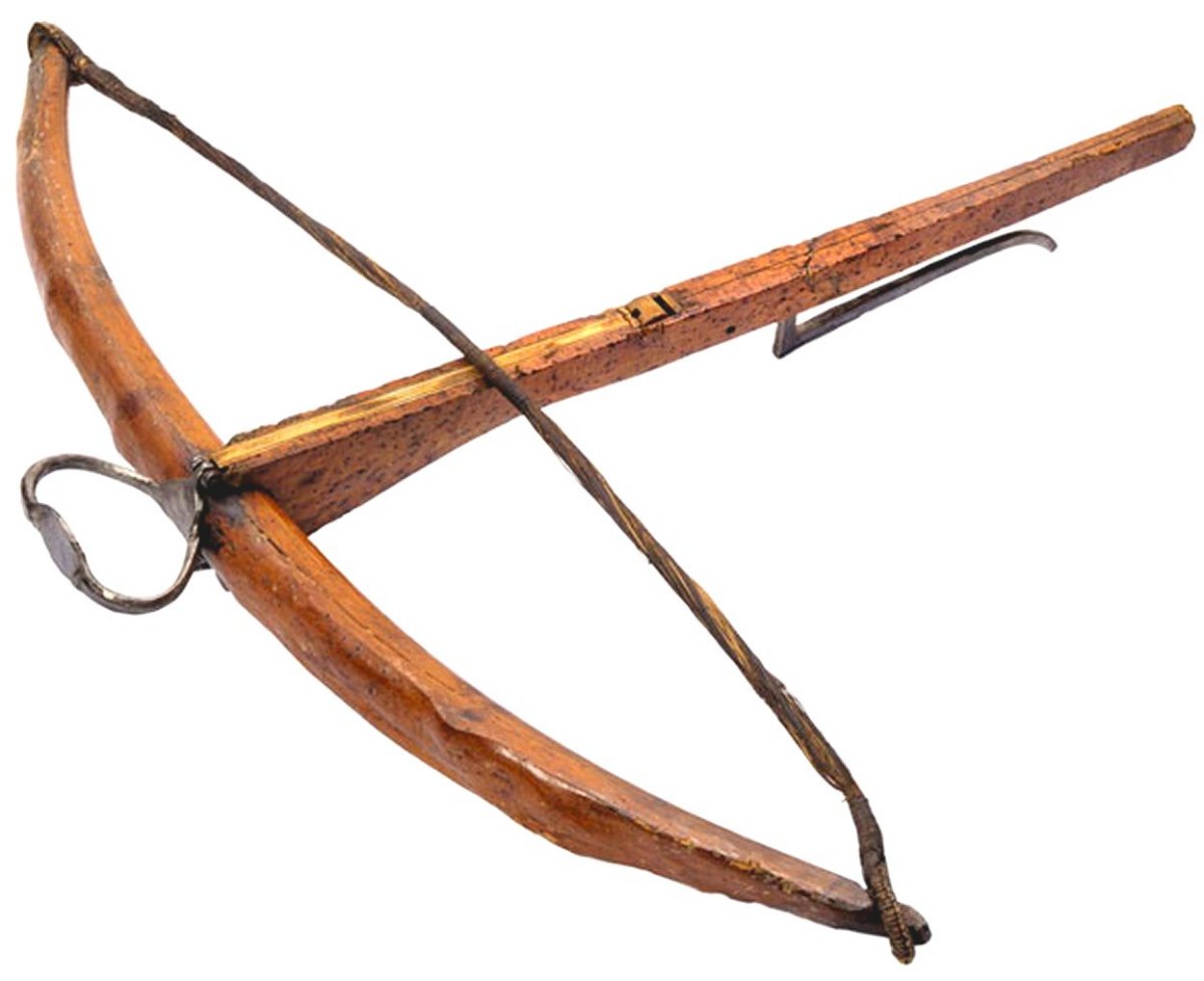 (above images from Ethnographic Arms & Armour forum at
http://www.vikingsword.com/vb/showthread.php?p=164322#post164322 )
I made a test model.
This one pulls 40kg/115mm (~90#/5") (*)
Matchbox shows the scale.
Zero elevation trajectory tests from half meter height throw
7g bolt 22m and
2g bolt 32m
Aiming directly at eye level target from 23m, 2g bolt hits 20cm low.
This suggest speeds over 65m/s for 7g
and around 100m/s for 2g bolt.
Given 20J energy capacity this puts the virtual mass of the prod around 2grams. Prod mass is ca. 100grams.
So the virtual mass is 1:50 of bow mass, about twice as good as that of a typical longbow.
And as can be seen, the bow is rather crude, so there is room for improvement. - Was not the medieval rule of thumb "bolt weighting 1/40 or 1/50th of prod", suggesting that the bows back then were notably better still.
The model above is about 1:2 scale, so a full size crossbow of similar design should be 8 times as poverful.
So a even a simple crossbow of true medieval design can throw bolt 300fps with 60% efficiency - or better.
This explains why long drawing ballistas were phased out and why compound bows were never developed in Europe even though the concept was understood.
This also explains why crossbows were bothered at all.
When properly set up, the ballistics are truly superior to hand bows. So the extra cost , bulk and clumsiness was worth having.
(*) also notice this is an economical way to build a heavy weight wooden bow.