And they work. We'll be putting them through their paces in the next couple of weeks.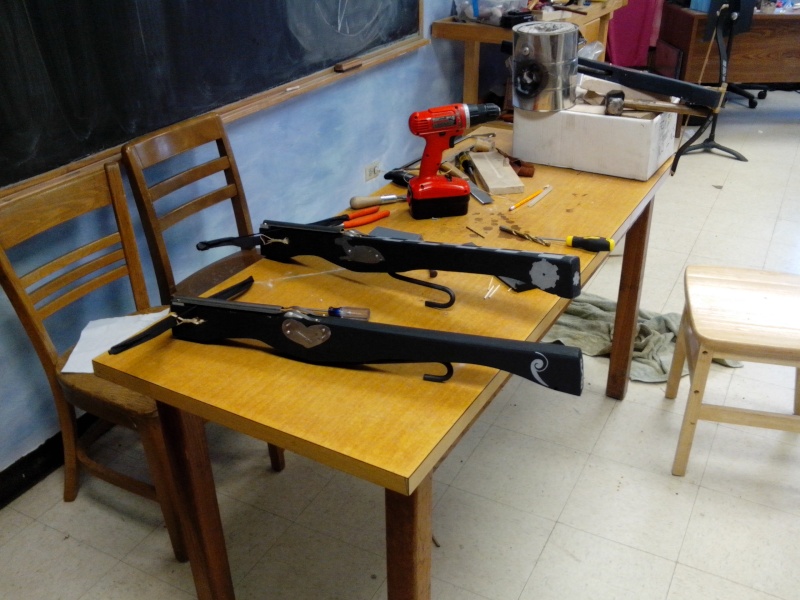 I bought them each a pewter crossbow pin from Billy and Charlie as a congratulatory present. Now comes the hard part. Writing the research paper on how to build these.
Thanks to everyone for the help. Especially Geezer who pointed me in a much safer direction in bow design.
cheers!
chriso