My brother and I have started our first crossbow build.  I'll be doing the forge work and he'll be doing the wood work.  This build is actually going to be two, we're making one for each of us.  Mine is based on one of Maximilian I's bows and my brother's will be based on German sporting bows.  Both are intended to be spanned with a goatsfoot, which I'll also make.  Both will have cord bindings for the prod.  I want to do bow irons, too, but haven't decided how best to forge them.
I am taking pictures of my half, I'll take pictures of the wood bits as I get the chance.  Progress will be slow, I can't get in the forge as much as I'd like right now.
The prod is being forged from a heavy duty S-tine.  An 18" piece was cut off from the tine and straightened with a bending fork hardy.
Each end was forged to its intended dimensions first, then the rest of the prod was forged from the center to the end.  I center punched each face at the center and after those marks were lost from forging I kept track of it with soapstone.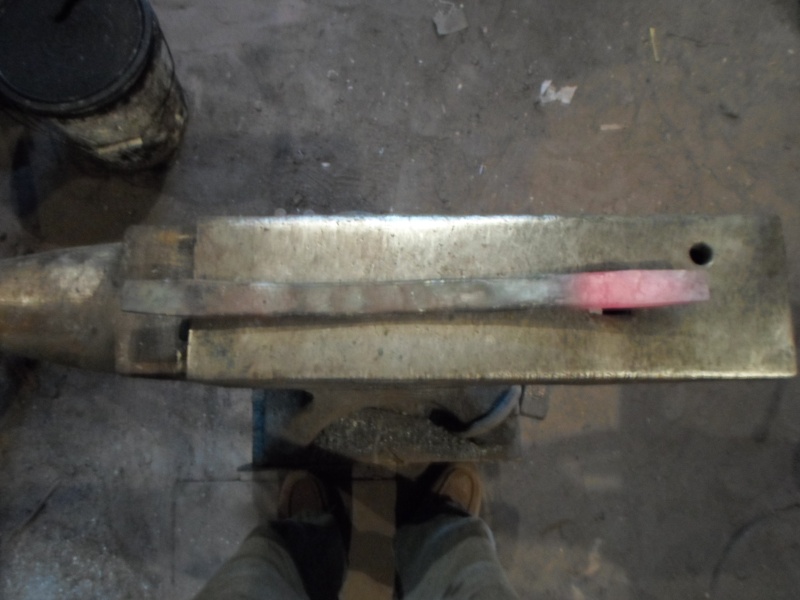 Here's the rough prod.  24" in length, about 1/4"x3/4" at the ends and 3/8"x1 1/4" at the center.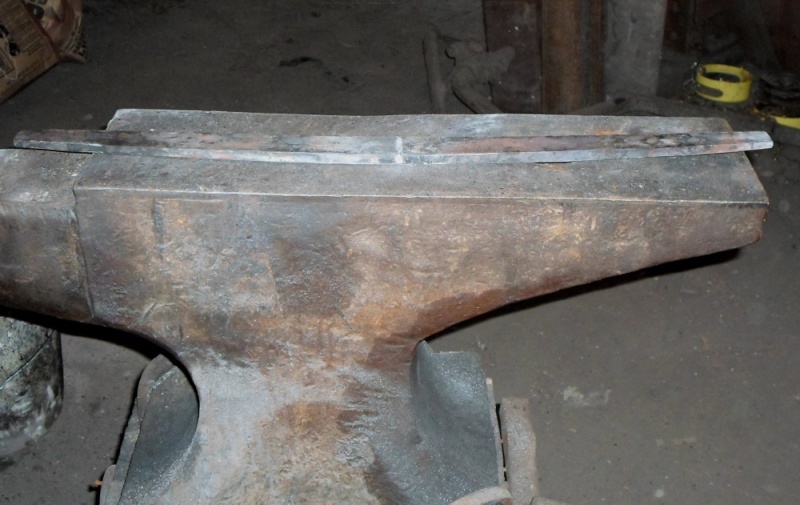 Next I'll clean up the width taper and bend in the tip rise and forge out the ends for the rolled nocks.
This will be for my brother's bow.  When it's forged I'll make mine, but starting with a 20" or so piece of stock.  Then I'll do the heat treatment both at the same time.