First topic message reminder :
Here are a couple of details from pages in the Loeffelholz manuscript of 1505. http://jbc.bj.uj.edu.pl/dlibra/docmetadata?id=258834&from=publication
They show a pretty cool way to make a selfspanning bow. Sorry about how I cropped one of the nocks.  The images from the Biblioteka Jagiellonska are DjVu format and I had to use screen captures to get them into Jpeg. Unfortunately,  the zoom was in set increments.   Perhaps a Geekier fellow would have a better way....
In any case, here it is.  As military tretises go, Loeffelholz is very reliable.  So, who knows... this might even work.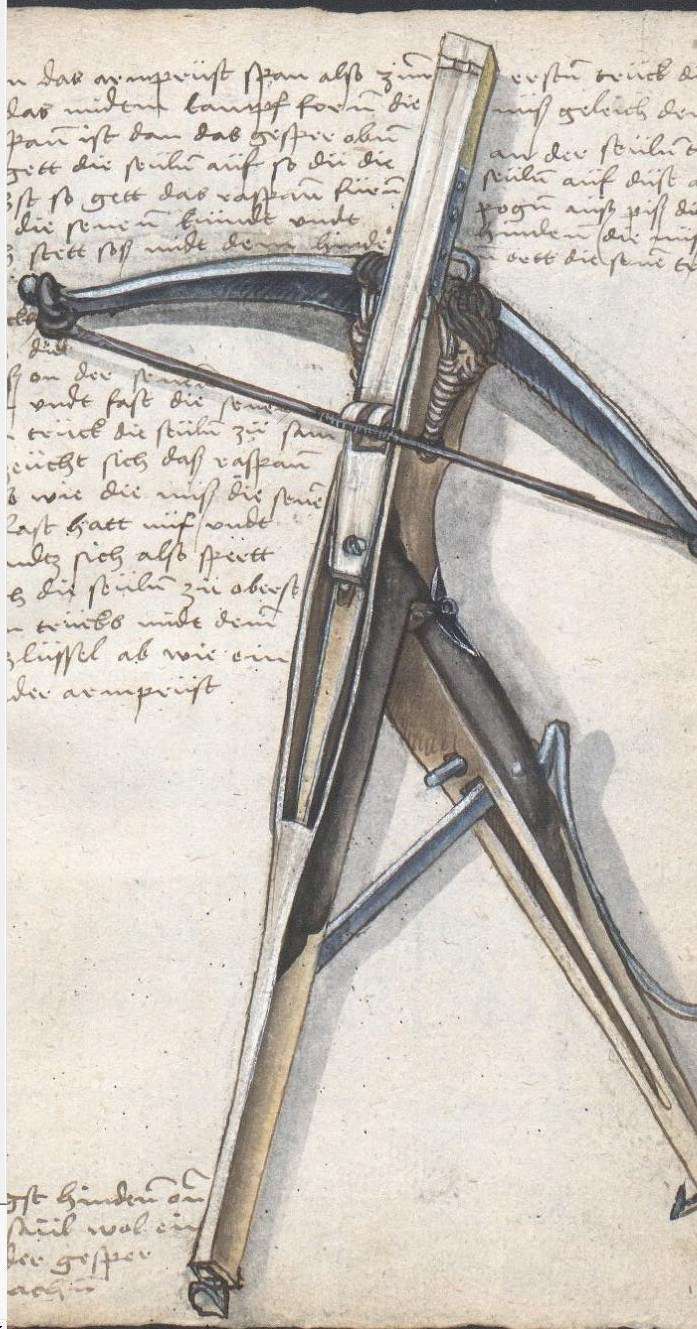 Mac