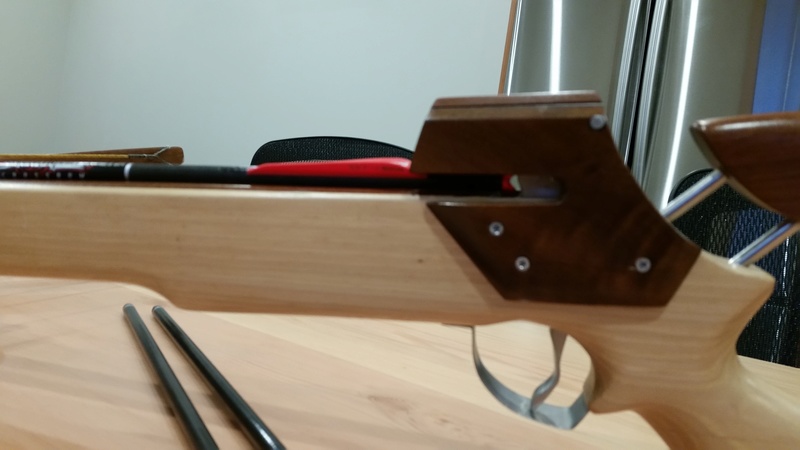 Still needs a final, shorter string, anti dry-fire, safety and a buttplate. I might pad the cheek rest and add a rail for red dot.
Even with the long string it's pulling about 160# and shooting like a dream.
I used my typical nylon and stainless roller nut. Happy to provide details if anyone is interested.