First topic message reminder :
I've been looking at some of the projects over on http://armborst.forum24.se/ and was struck by a clever method to keep the front and back bearing blocks aligned while in-letting them into the tiller. In these pics, the two bearings have been machined out of a big piece of antler and left with a very substantial attachment at the bottom.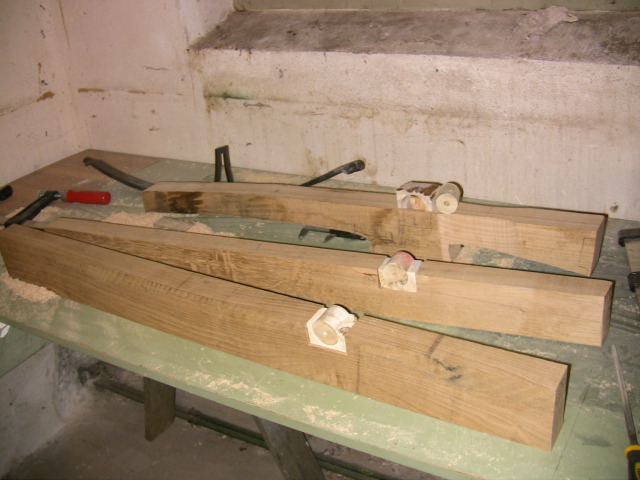 I have always made the front and back bearing separate, but getting everything to be coaxial and properly let into the tiller can be a lot of trouble.
last night I imagined this method....
--The two bearings are machined up using whatever method works.
--The nut is wrapped in a strip of paper to provide the proper clearance.
--The two bearings are glued temporarily to a wooden jig, with the nut captured between them.
--The whole assemble can be let into the tiller, using soot, or whatever other marking method you chose.
--When everything fits properly, the nut is removed, and the bearings are glued in place, leaving the jig to assist in retaining the orientation.
--When the glue is set, the jig is removed.
Mac
[img]
[/img]
Last edited by Ivo on Mon Nov 14, 2011 5:37 pm; edited 1 time in total (Reason for editing : Inserting images)