I have finally finished my second go at a crossbow. This one is intended to be styled on a 15th-century German bow, with a really stocky tiller and inlet nut socket. I took a lot more time to get the details right, but still had plenty of rookie mistakes as I went.
The tiller is made of walnut, which I laminated because it was more cost-effective than getting a solid board of the thickness required to make a thick bow like this. Laminating the walnut also let me choose the grain of wood that shows on the sides, and I like the "curly" pattern I got out of this one. I inlayed some birdseye maple decoration into the sides, and I like the contrast it provides. The top is a veneer of camel bone, sanded to a mirror shine with 800 grit sandpaper, and the effect is beautiful! I'm really glad I decided to go with real bone, even though it was a pain to work with the file.
The prod is a 210-pounder from Alchem, which, naturally, took about four months from order to shipping. The nut is made of Delerin (plastic).
Let me know what you think! Sorry for the image quality - I'll try to take some higher-quality photos, as these really don't do justice to the curves that I took so long to work on. I tried to copy the Ulrich bow's curves, but with my own take added.
[img]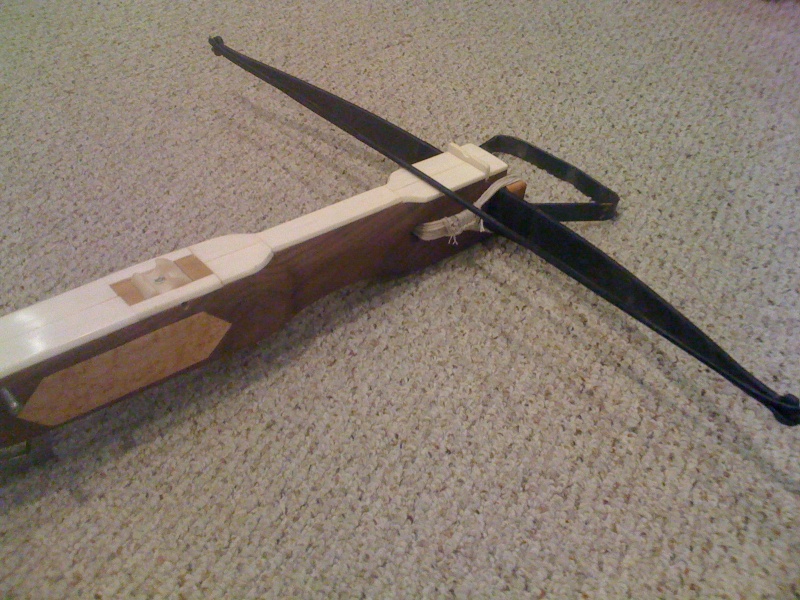 [/img]
[img]
[/img][img]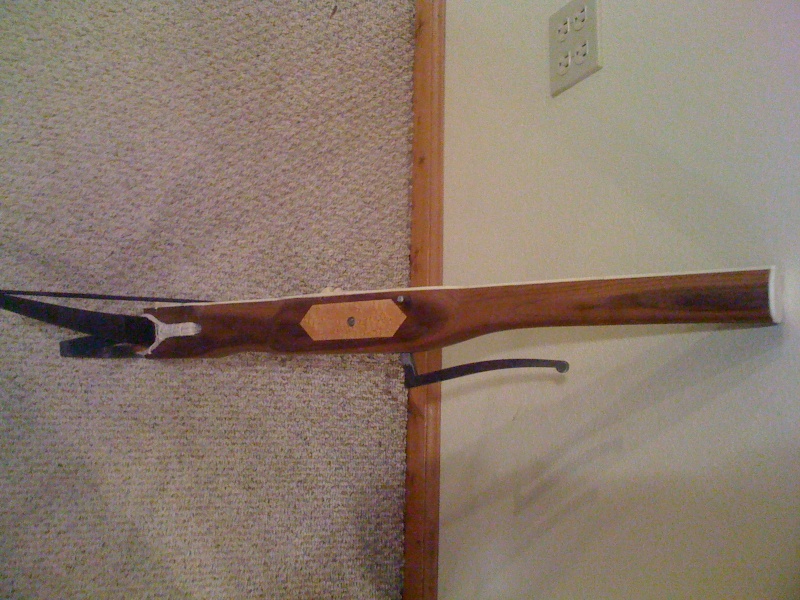 [/img]