Hey Guys!
This is what I have produced the last couple of days.
Tiller of two oak planks, nut of polyamide with reinforced trigger-rest, selfmade prod (my lightest I finally got rid of) ~140lbf at 12inch of draw.
Thread of hemp covered with bee´s wax, string 40 strands bcy 55, sideplates, trigger and stirrup made of mild steel, bolt clamp is copper, some brass here and there.
Design oriented on spanish style but not forced to any known regulations.
Hope you like the pictures: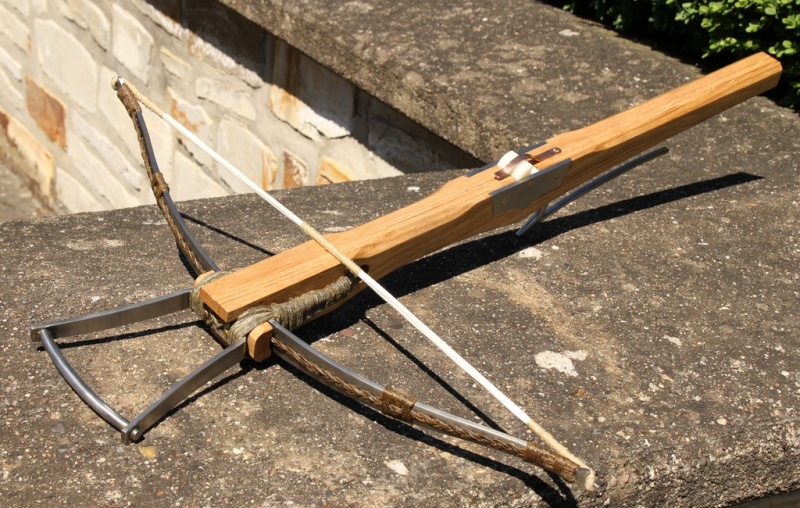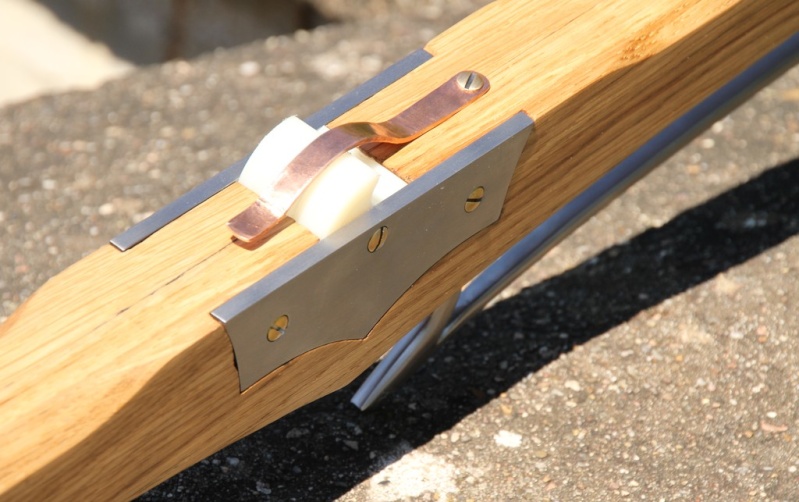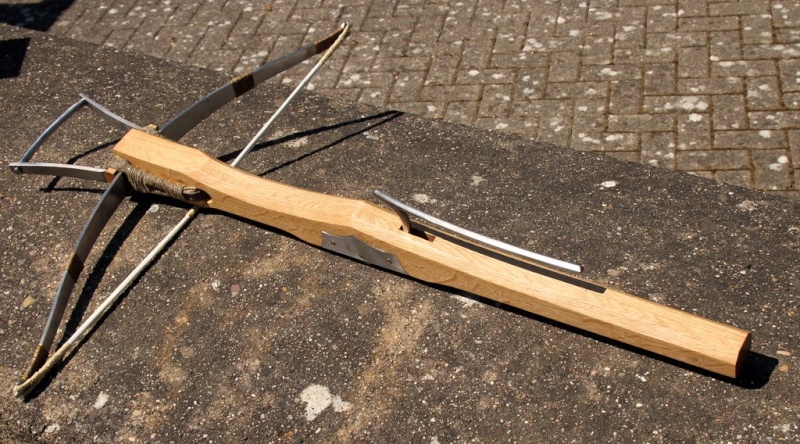 Greetings, Rizzar