Hello,
While trying to learn about the different types of woods and how to use them, I came accross http://www.dummies.com/how-to/content/types-of-wood-for-woodworking.html .
I wanted to try to compile here (if that's ok with you) a list of types of woods with pros and cons and some tips to make it easier to choose for novice crossbow builders as myself.
PLEASE CORRECT ANY MISTAKES.
I'll try to compile it through research on the internet but any hands-on experience is welcome and edit it here.
Two basic types of woods:
Softwoods:
Hardwoods:
All of those can be natural or manufactured.
Whilst the
manufactured woods
are cheaper, I would recommend you stay away from those, especially plywood and chipboard.
If you really want to try using manufactured woods, the only one that I found any good was MDF/HDF.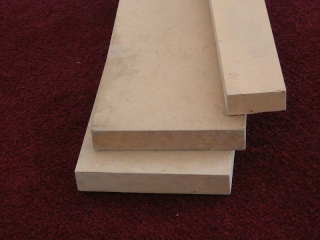 Last edited by Arminius on Sun Jan 05, 2014 1:59 pm; edited 3 times in total