Hi guys! This is my first step out of the shadows here, so advice is very much the word of the day.
This is my second crossbow, after a wee little 1.5# toy i made from a scrap of bamboo. The point here is to aquire the skills and knowledge to move on to more "full size" bows. 
The prod is english oak that i aquired as a log, made a flimsy first shortbow out of, and then turned, as a sort of fun sunday afternoon experiment, into a small prodlike thing i backed with bamboo. It came out very surprisingly tough, reaching 35# at around 10 inches, being only 22inches long. 
Thus it became perfect for my learning process! 
One of the quarters of the split log quickly became a rough stock, and with some iron and steel parts i managed to make out of iron stock and waste sheet steel, using a push peg simple trigger, it all came together as a quite fun experiment.
Im working on a bridle block and stirrup, for confort mostly, and a sighting system of sorts, using the bolt clip probably.
Then its on to sanding, some detail carving and finishings. Planning on going linseed oil and clear varnish, to bring out the oak's grain, which i like very much.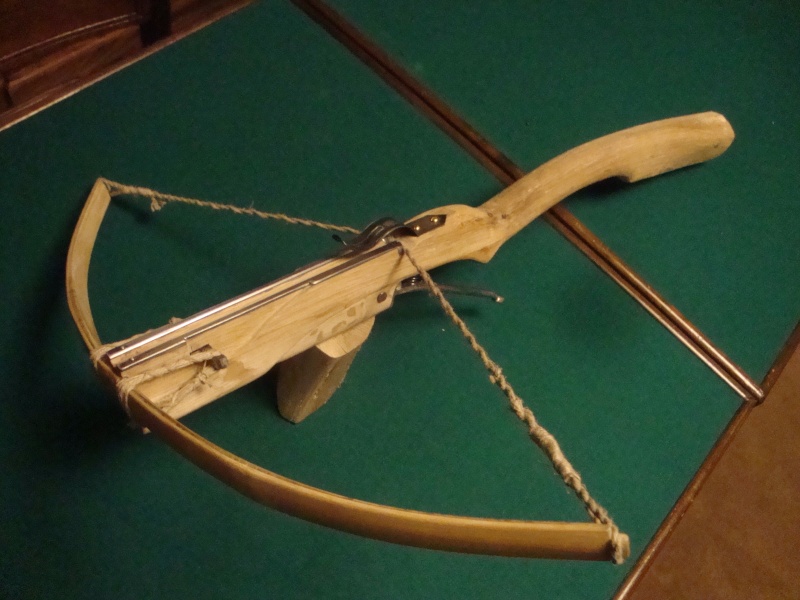 So, what do you think?