The other parents at school have been talking about an intervention. I was asked about how many bows I have made since I did the stone bows with the 7th grade last year. 
These are the in house bows, with one in progress, and 2 more on the workbench and several locks in parts.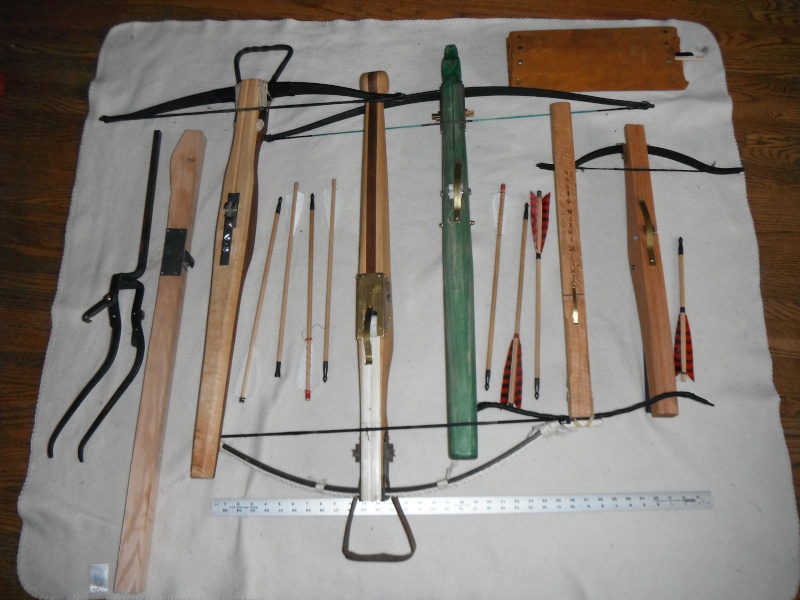 This one was sent as a secret Santa gift to California.
I like using the cheap $10 fiberglass prods for making little bows. It is cheap and I get to work on my woodworking. That is the main reason for making so many; you only get good through practice.
Thanks goes out to everyone on this forum for providing a friendly place to exchange thoughts on everyone's favourite weapon.
cheers,
Chriso