A client asked me to build him a crossbow for a game he and some friends were creating based on the video game Assassin's Creed's multiplayer.
He actually ended up not being able to get it cause his mom said no. BUT, I decided to build it anyhow cause I had already started.
It's based off of my original pistol (Penelope) just with a heavier prod.
I havn't put it all together yet but I'm so eager to share this with ya guys I'm posting pics of all the parts.
Here is the stock (is it called a stock when it's just a pistol?)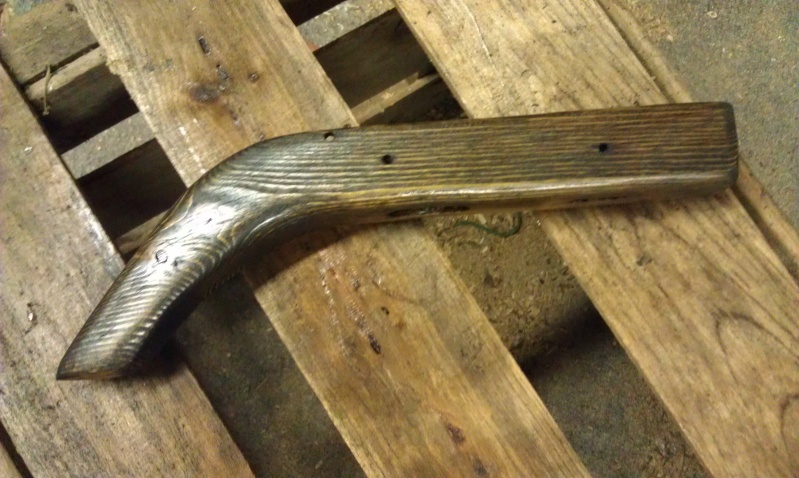 Still waiting for the enamel to dry before I go slapping everything together.
Here are all the metal parts.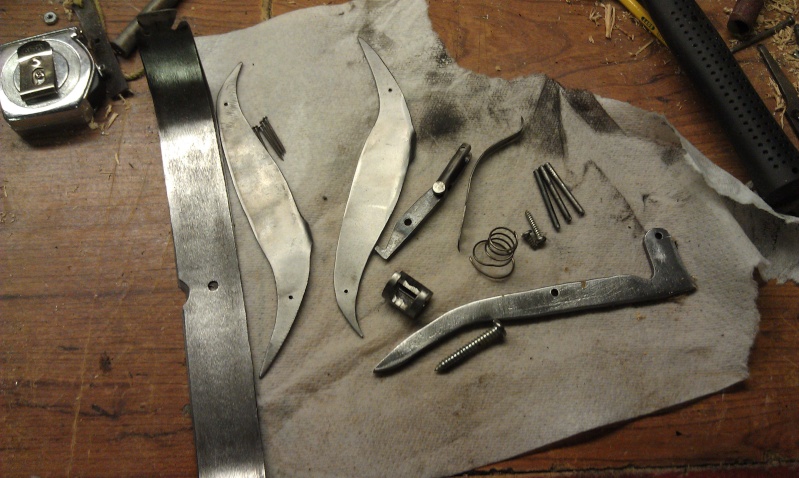 I think I will name him Odysseus.
Oh yeah, and here is an old vid of Penelope and how the trigger system works.
Here's what She looks like today, the prod has been made into a recurve, I added a groove and a tongue to hold the bolt in place.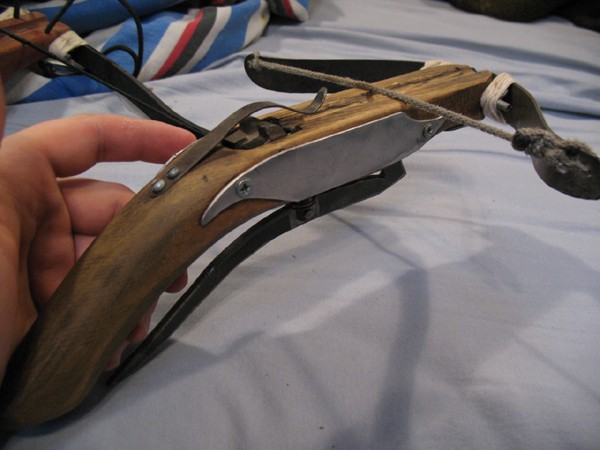 Oh snap, It looks better than I thaught it would. It also shoots wonderfully.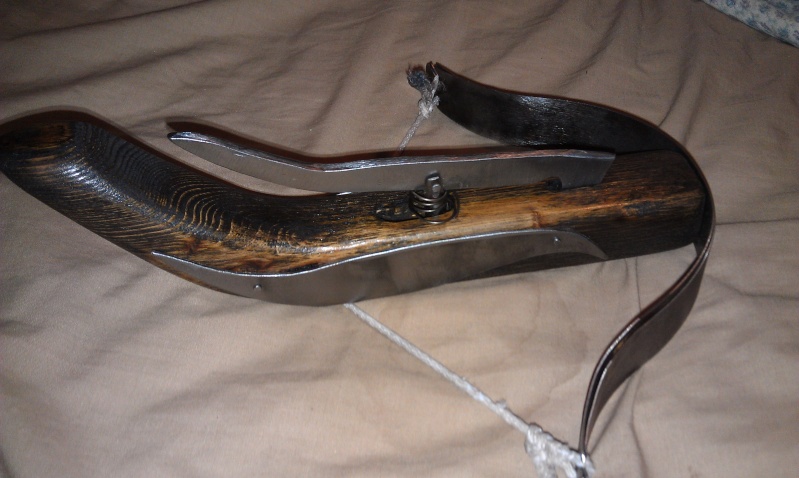 I still might be trying to sell him if anybody's interested