My first small series of selfmade steel prods for testing purpose.
Did much theorywork before, but still i am not sure if everything is fine or how heavy they are.
They are going to get hardened soon, after building a strong string I am going to test them for draw and drawweight.
For now estimated (calculated, but I consider to be surprised since calcs are not that relieable) strenght is ~210lbf, ~300lbf and ~530lbf.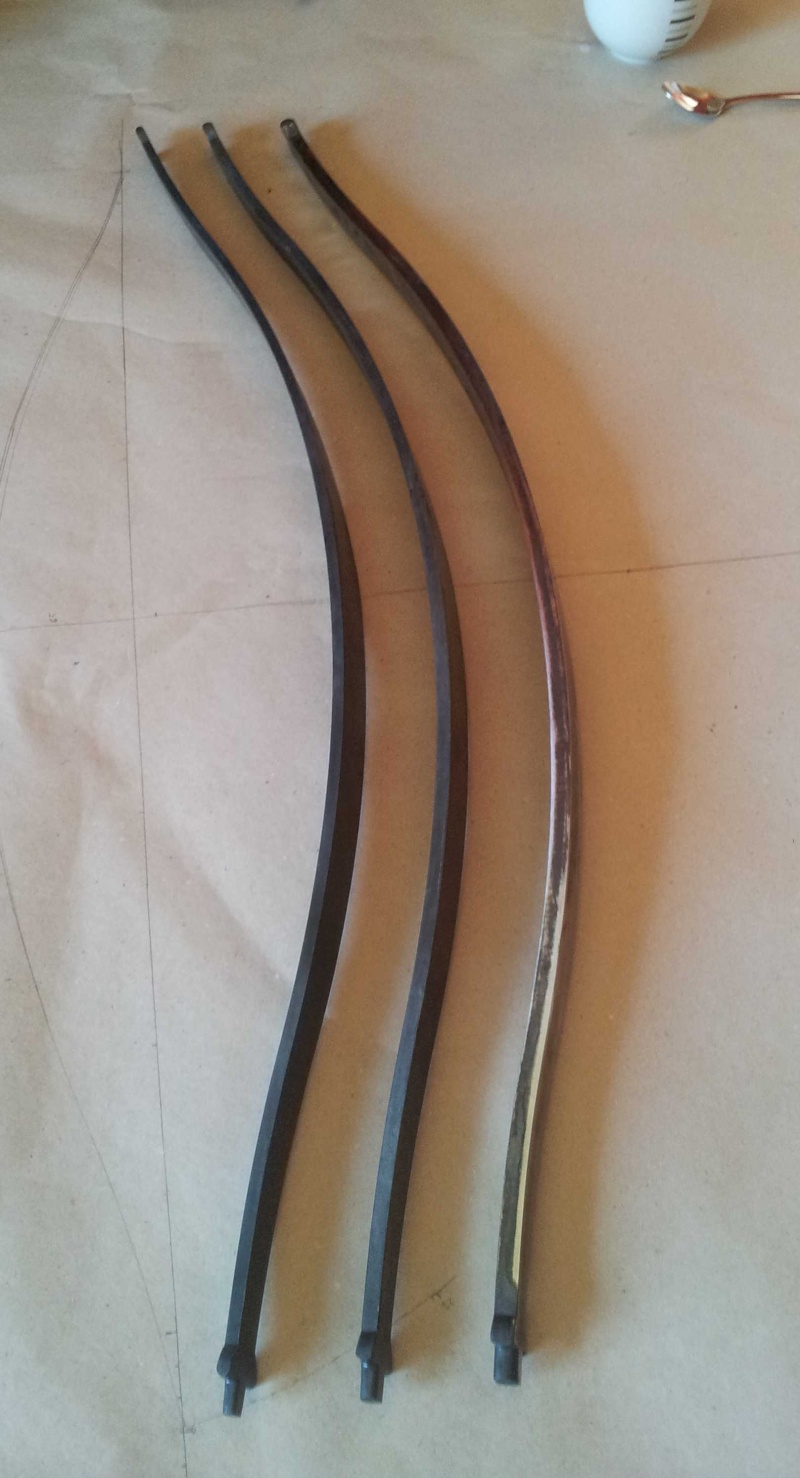 Next steps after the design and working methods are approved (and perhaps some crossbows built) to make prods with rolled ends.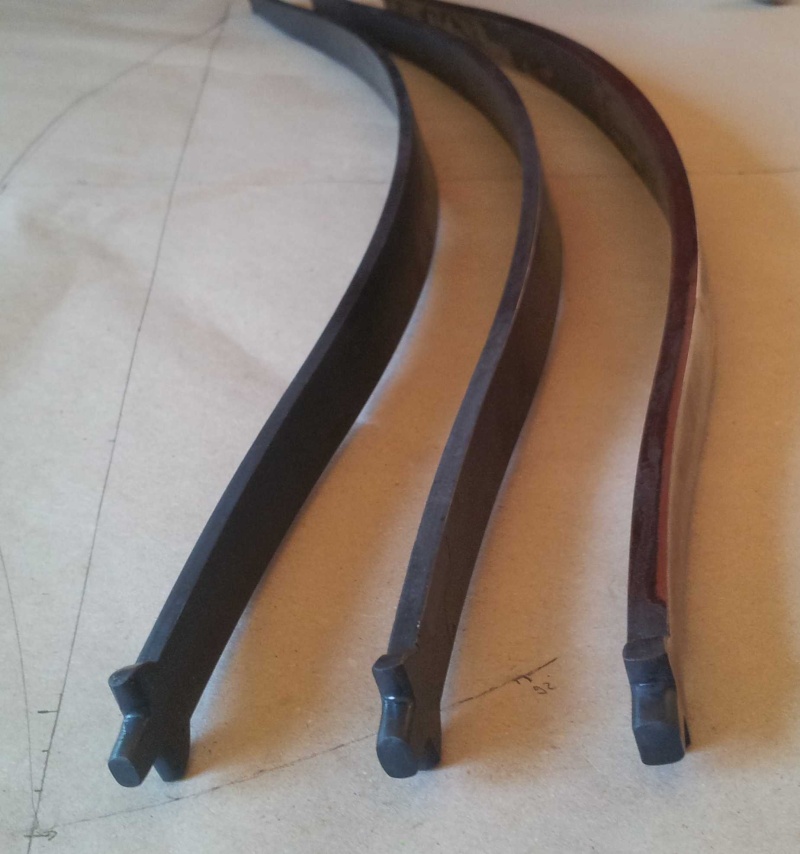 These ends are acceptable for the beginning, but for me the real stuff ist to be medieval style like especially seen at Jens Sensfelders work.
With the first series I had cut the ends too narrow, so unfortunately there was not enough material to forge them.
Greetings Rizzar