I spent the last days building a gafa for my bone covered crossbow since I was not able to span it very conveniently due to the lack of a stirrup and pulling 200lbswith the arms is possible, but not for a whole day.
I soldered, welded and riveted a bit, the parts were mostly cut out, grinded but I did some forging as well to provide even bendings.
The main part is blackned with burned bees wax, although in the end I would have been happier with blanc finish.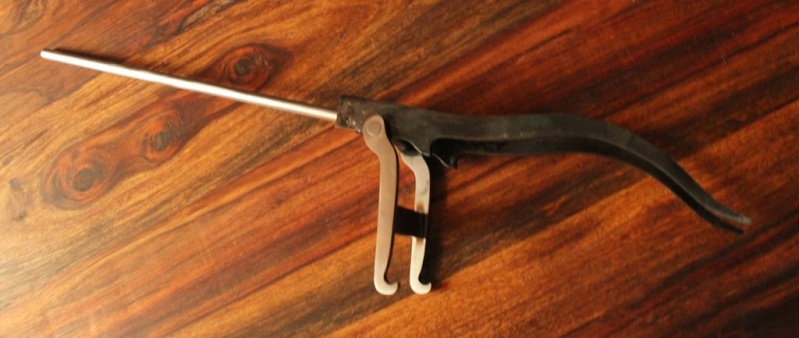 After all, I underestimated the efford a bit, but it works very well and is very comfortable to use.
Greetings Rizzar