First topic message reminder :
A couple of days ago i came across a bundle of coiled steel sitting in a dumpster. Said bundle turned out to be a broken bandsaw blade. Logically, living in a city where metalworkers are rare, i took it home, cut it to pieces, filed away most of the teethy parts and assembled a miniature loose laminate prod.
The whole thing measures 31cm in lenght, bends smoothly to a 18cm draw, and, despite its mighty 8# weight, is obviously stockless and therefore pointless.
Today, some more filing and chiselling turned into a wee little roller nut.
Next step is to carve out a pistol stock out of some sapele i have lying around...
Any advice on designing the trigger and/or the stock is most welcome!
The prod!
The tiny nut!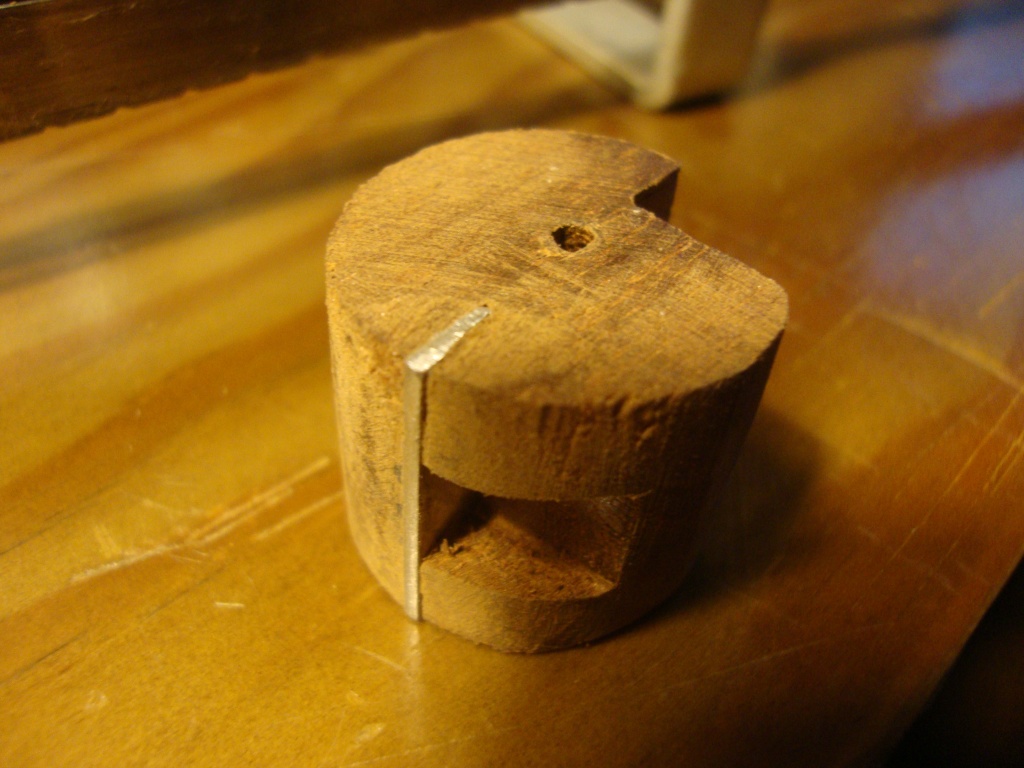 And the tiniest sear plate.