I just joined this forum because I wanted to share this project with you guys. Then once I started looking through other posts I realized how much more advanced the other members are. Hopefully this crossbow will become something as impressive as the other ones I've seen on here.
anyway...
I started with this...
Just a rough sketch of a simple trigger mechanism.
so today I set out to build me a crossbow and this is what I have so far...
I made something that looked like this...
Into this...
I still have lots to do in the shaping and beautifying department but I want to make sure all my stuff functions before I get to crazy on the detail.
It's gonna have a pistol-ish grip with a thumbhole stock. I've never made a thumbhole stock before but all I need is a good dowel sander or something along those lines and I think I can crank something nice out (I've done more with less).
Here's what I have so far on the grip.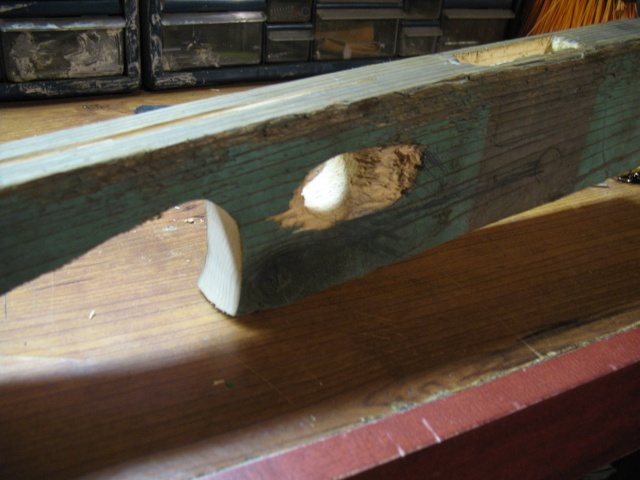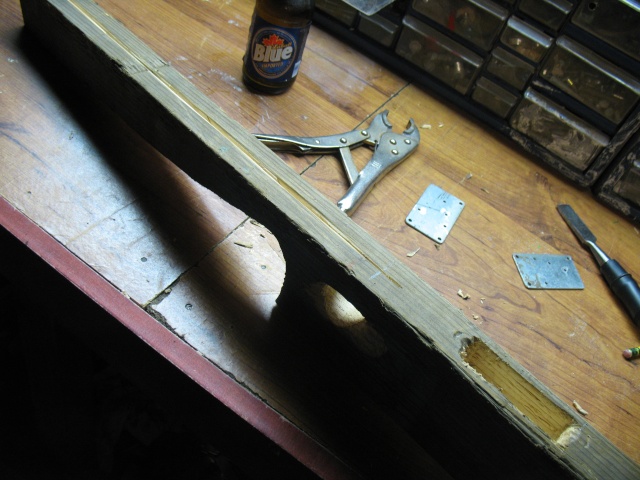 I also started by making the fletch groove thingie (you guys are gonna have to help me out with fancy terms) first, so that if I screwed that up I wouldn't have to start all over. I used a skill saw with the guard set so that it didn't go to deep. I still have to go a bit farther down the stock. I didn't know the trigger would be back so far when I made the groove.
You can also see in that picture, a big rectangular hole towards the back of the stock. That's where the trigger mech is gonna go. It's gonna be a bullpup style trigger, meaning (or at least I think it does) that the trigger sits in front of the release mech.
I finished the trigger today, or at least the releasing end.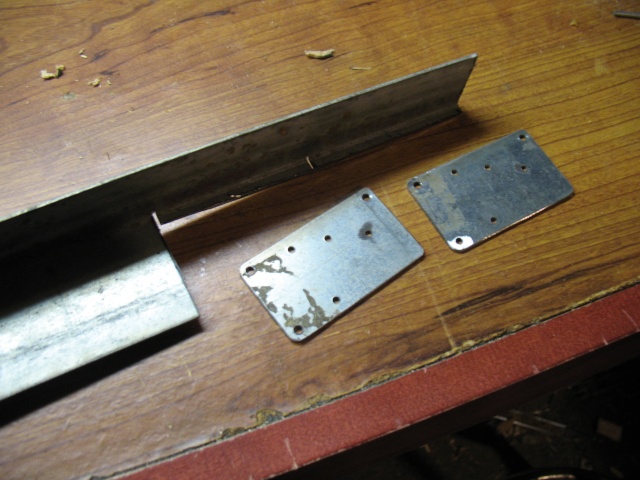 I made this thingie...
Into this (springs sold seperatley)
I made the sear (haha, I do know one fancy crossbow term, thank you Ivo!) out of the metal slab in the next picture.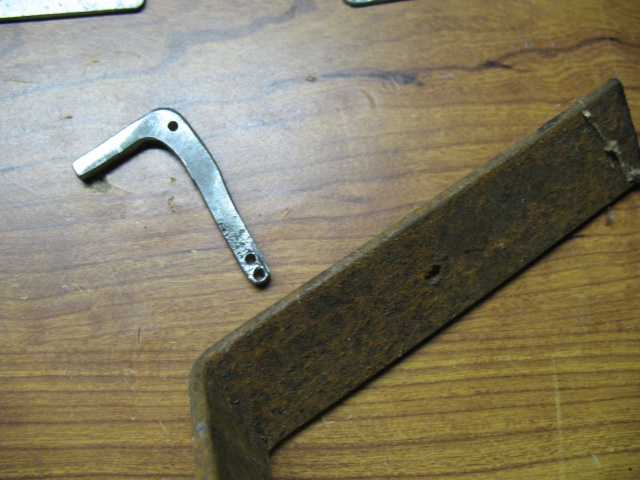 and here they are all together...
I'm gonna use small washers to space everything out and make room for everything to work properly of course.
The coolest thing about all these things and parts is that I looked at no prints or plans. It's all coming from my noodle
Tommorow I'm heading to Home depot to get me a long ass drill bit to make the housing for the bullpup bar thing that goes from the trigger to the sear.
The trigger is gonna be a double finger style like that on a paintball gun. With the spaning bar going underneath the thumbhole
I'll try to keep you guys posted on my progress... wish me luck!