Howdy every one
So im starting my new crossbow which will be a MK2 of my last crossbow just improved and with a few extra features and will be keeping a update on here every week/month or so.
Im going with a all alloy construct since im better working with metal then wood and am using some airsoft gear like a airsoft folding stock,foregrip,grapic sight and handgrip which greatly reduces the amount of work i have to do.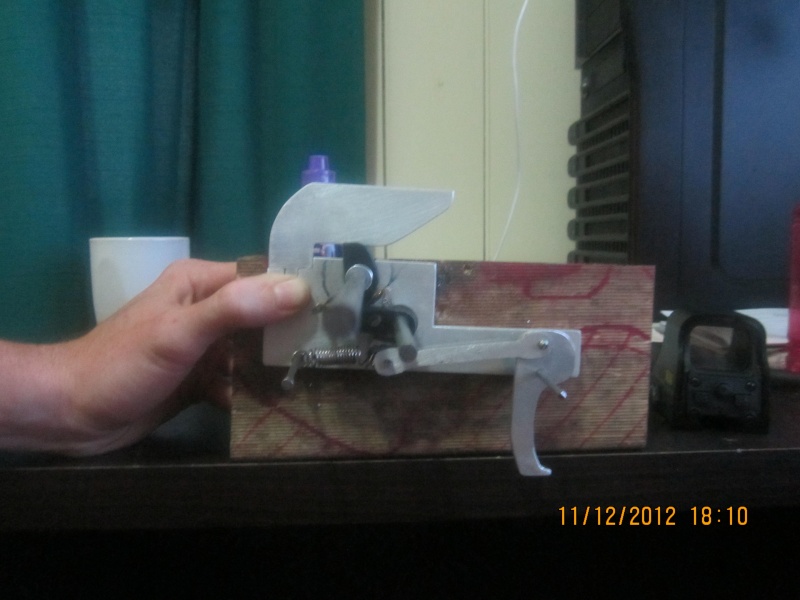 I started making the trigger first since the rest of the crossbow body will be built around/from the trigger, Its all alloy apart from the sear,latch and pins. But am taking my time on the trigger since im still waiting on a 20mm dovetail rail for my holographic sight.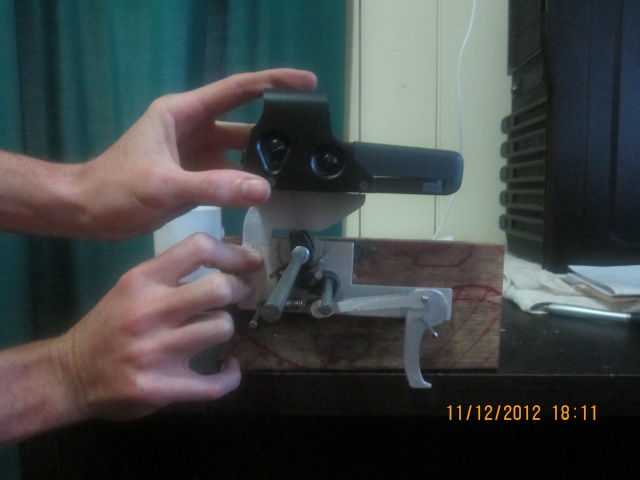 Last edited by B.Cheers on Mon Dec 17, 2012 5:00 am; edited 1 time in total