Last week I was able buy 3 target crossbows.
First a little background info:
In the south of The Netherlands are still some active crossbow guilds.
The have competitions in 10 and 20 meter traditional target shooting,
10 and 30 meter match, Field and 
popinjay shooting.
These crossbows where owned by a guy that brought the crossbow sport to the north of the Netherlands in 1960.
The first crossbow is a Belgian target crossbow as described in "The Crossbow" by Sir Ralph Payne-Gallwey, chapter XLII.
It is used for 20 meter traditional target shooting. It has a pull of approximate 80 kg.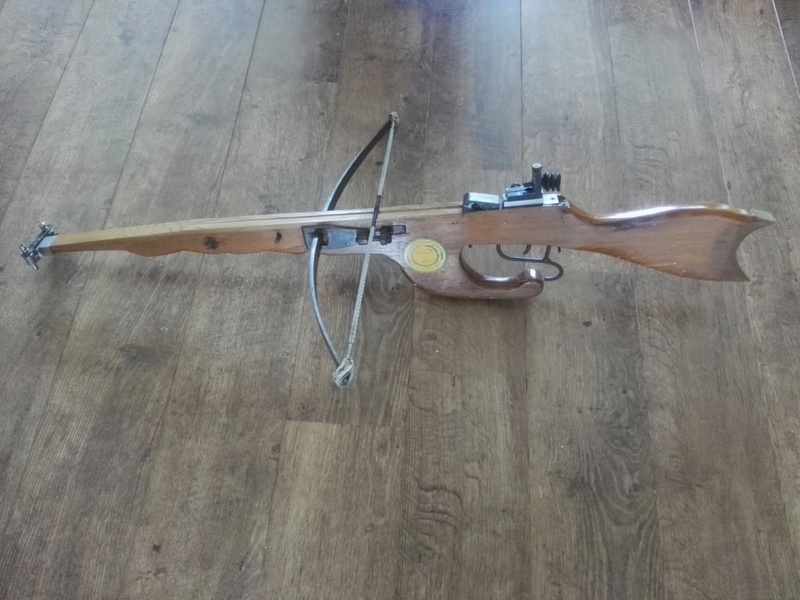 The second one is also a 20 meter traditional target crossbow but with an other design. Pull is also 80 kg.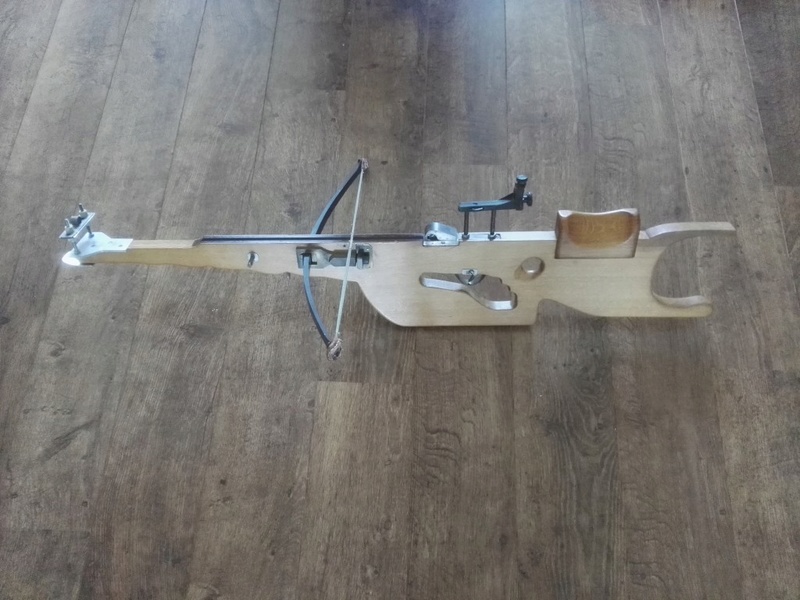 The last one is a "fun" bow. it has a lock similar to the first 2 but a prod made of spring blades and is not very powerful.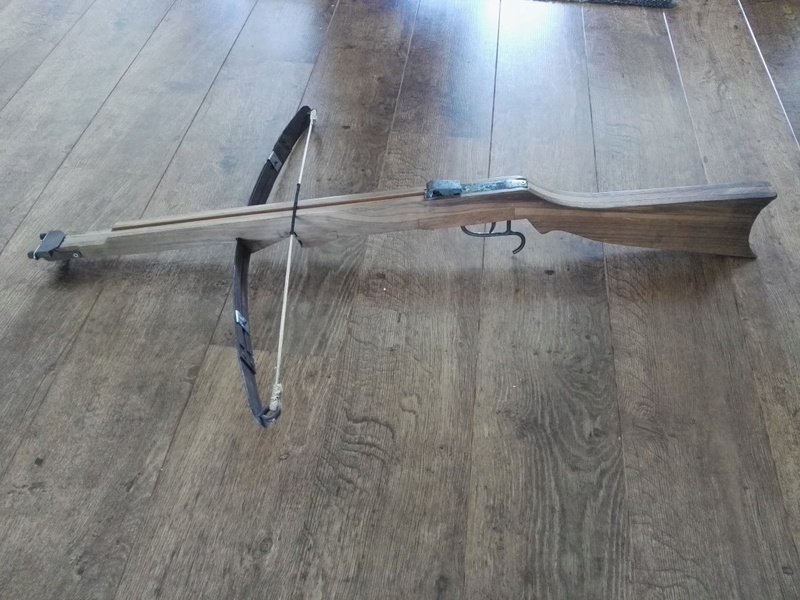 I will start working on the second bow and adapt it so it will fit me. I also will put new sightings on it so I can start shooting in the competition with it.
On the first one I only will add some new sightings and leave the rest as it is.
The last one will be fun to shoot in the garden, I just have to see what to do with it.
I will put more info here when work is starting.