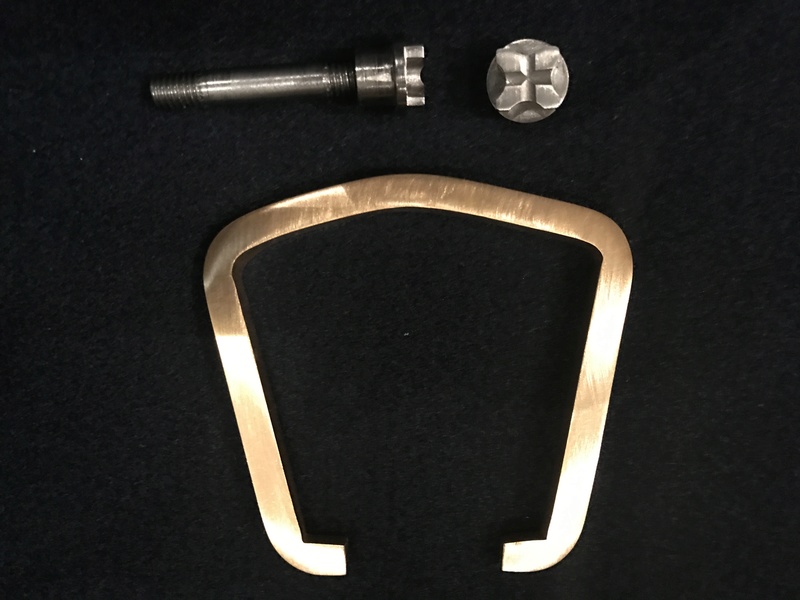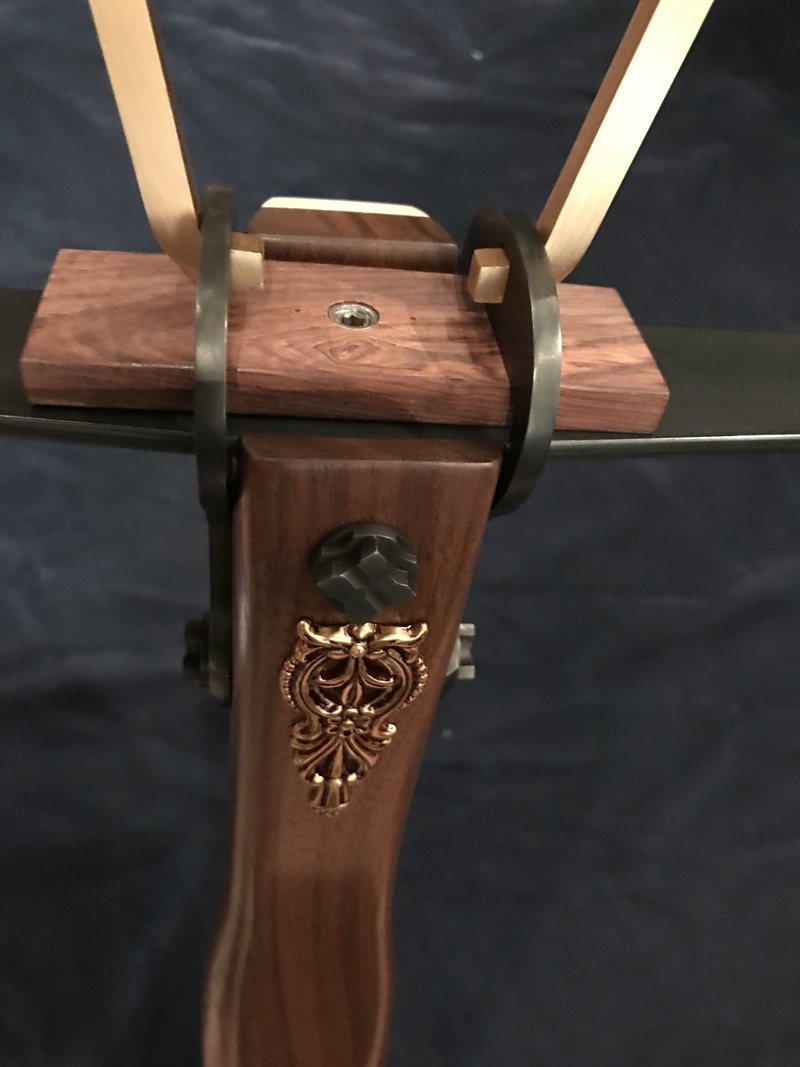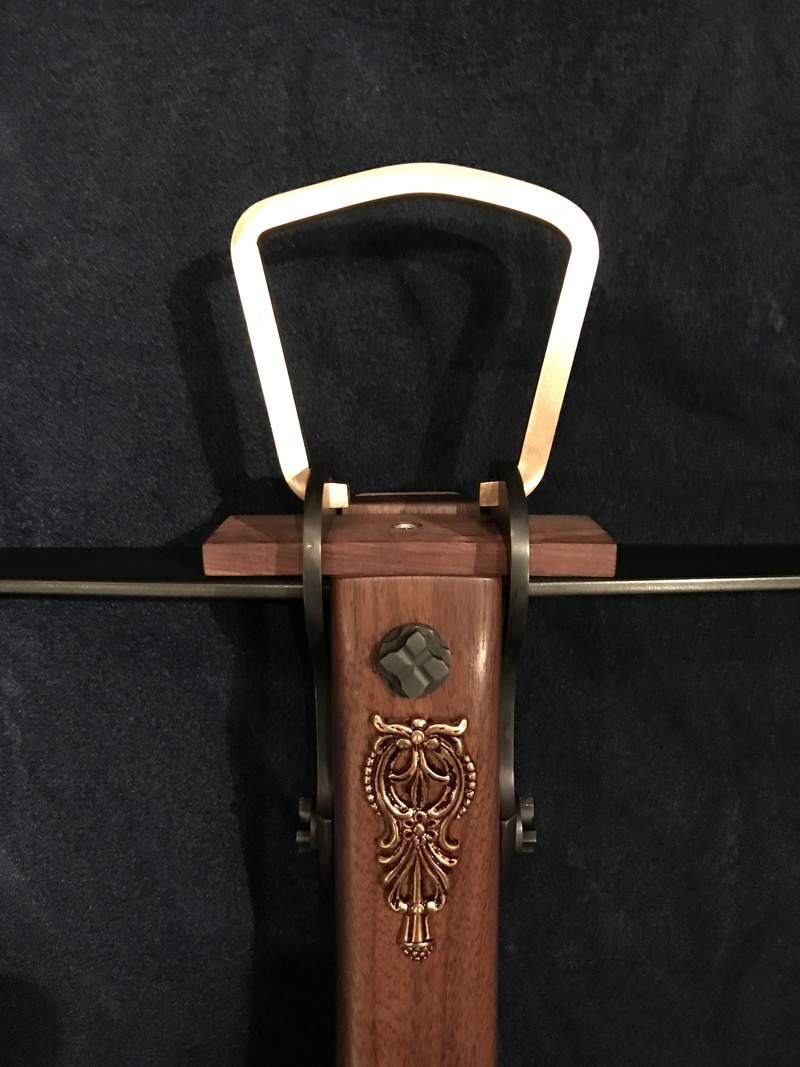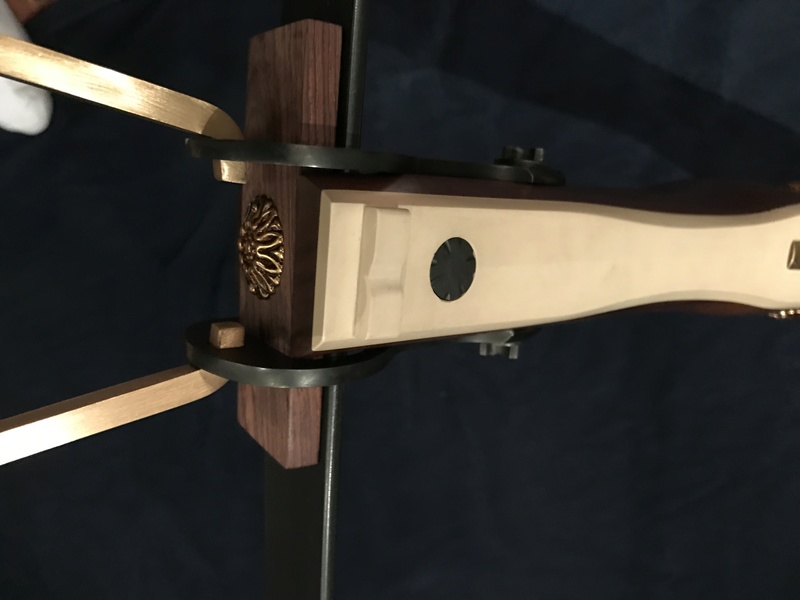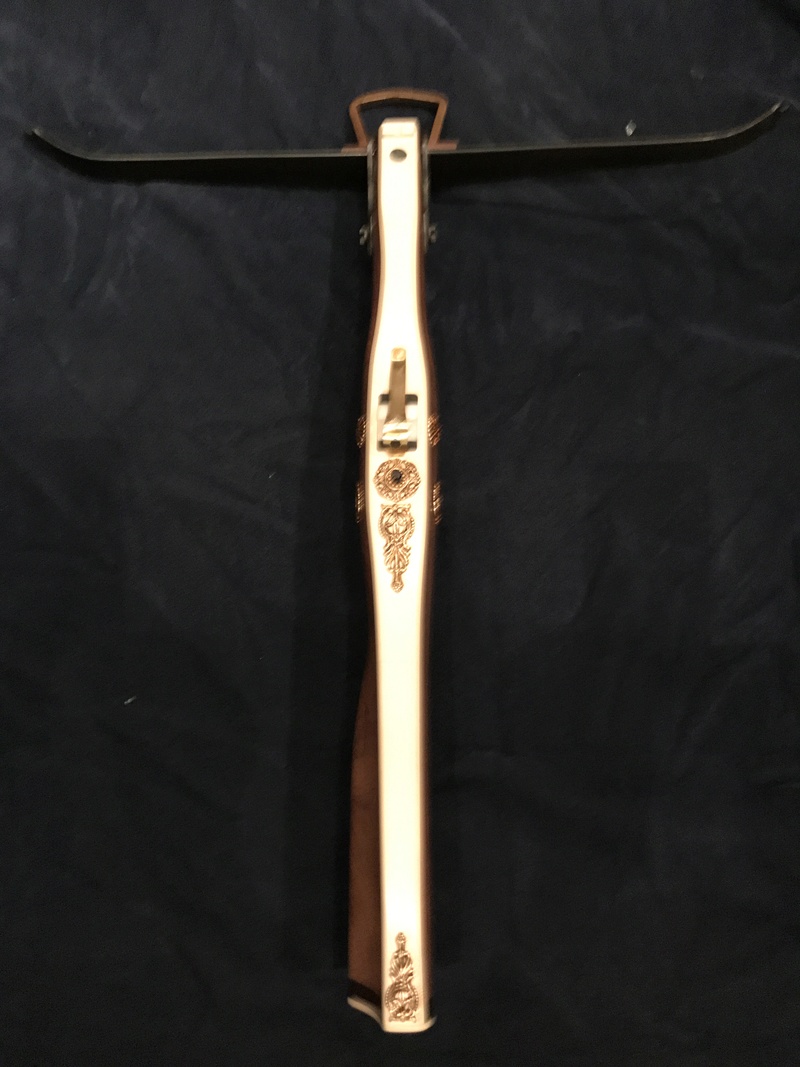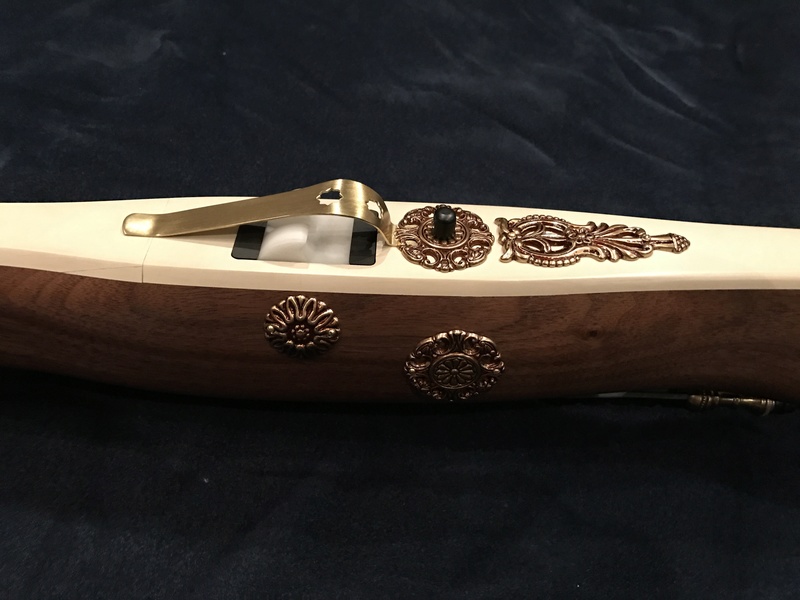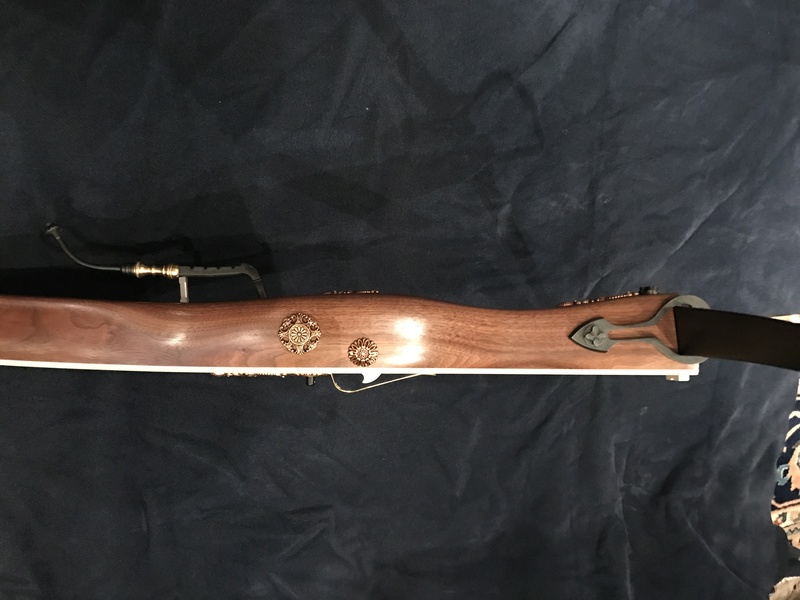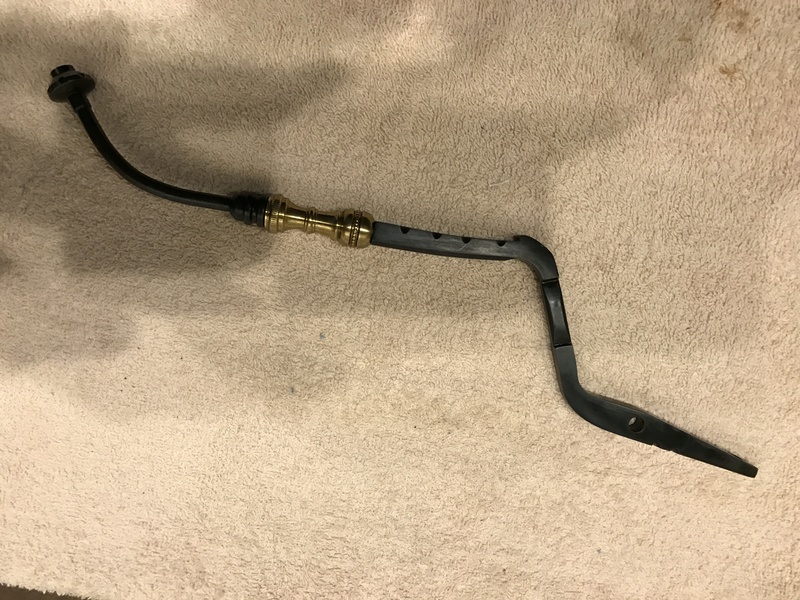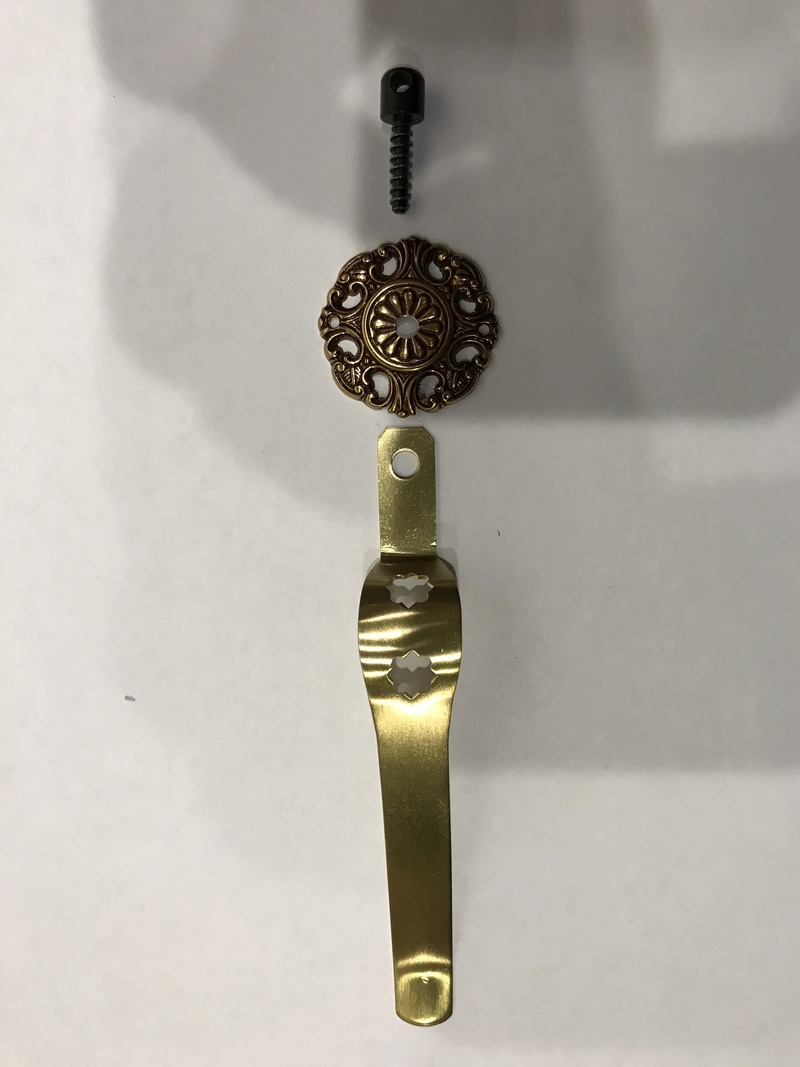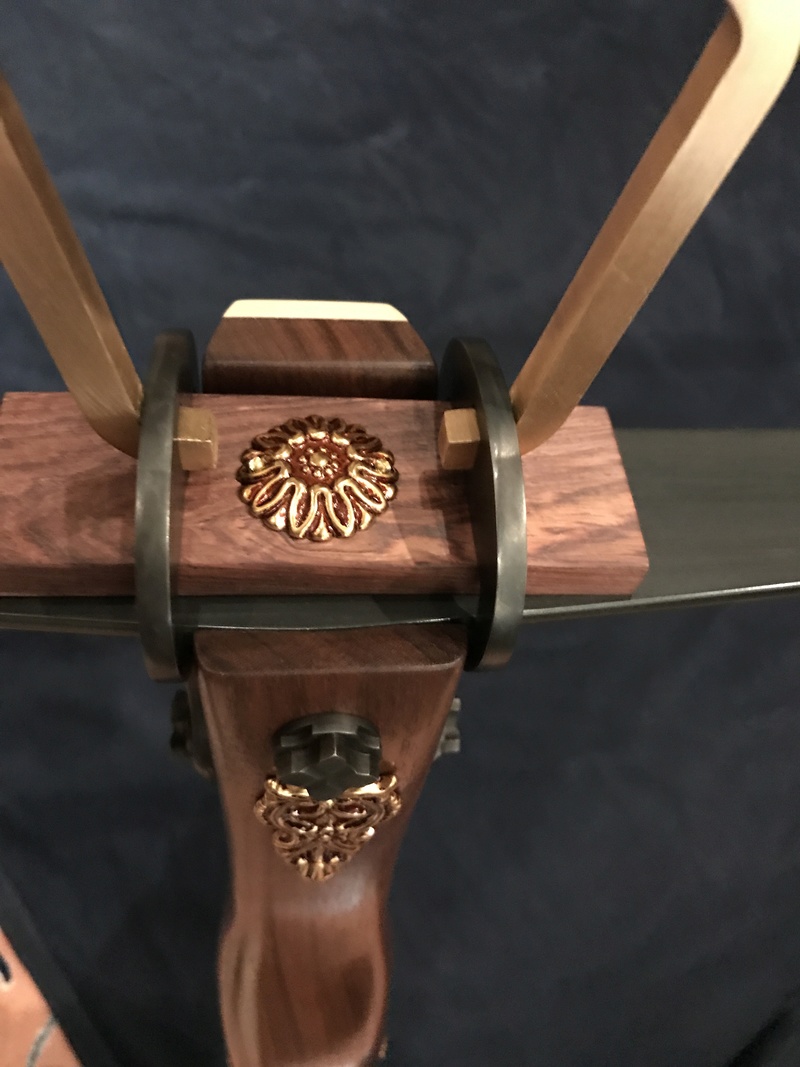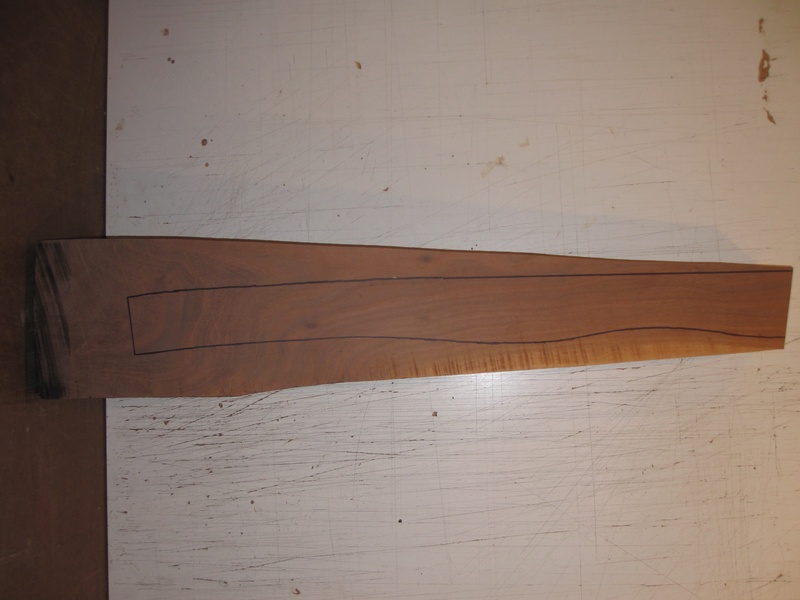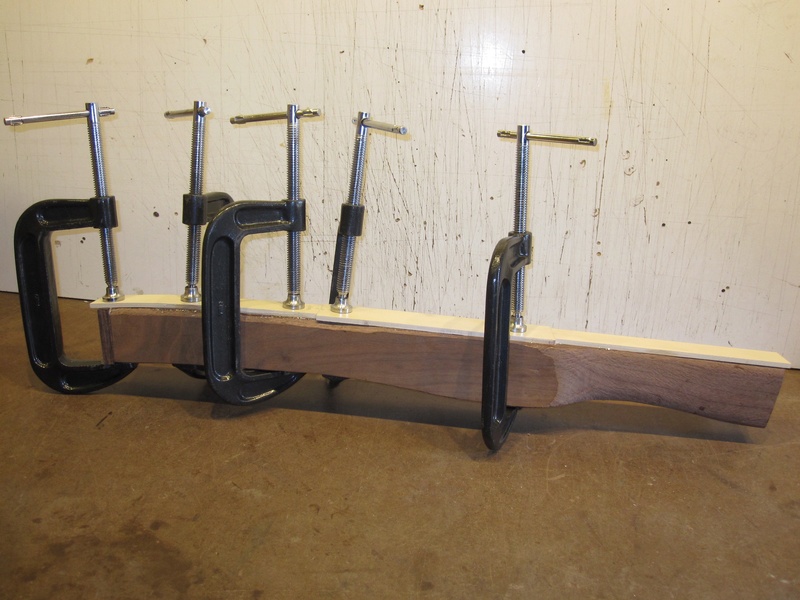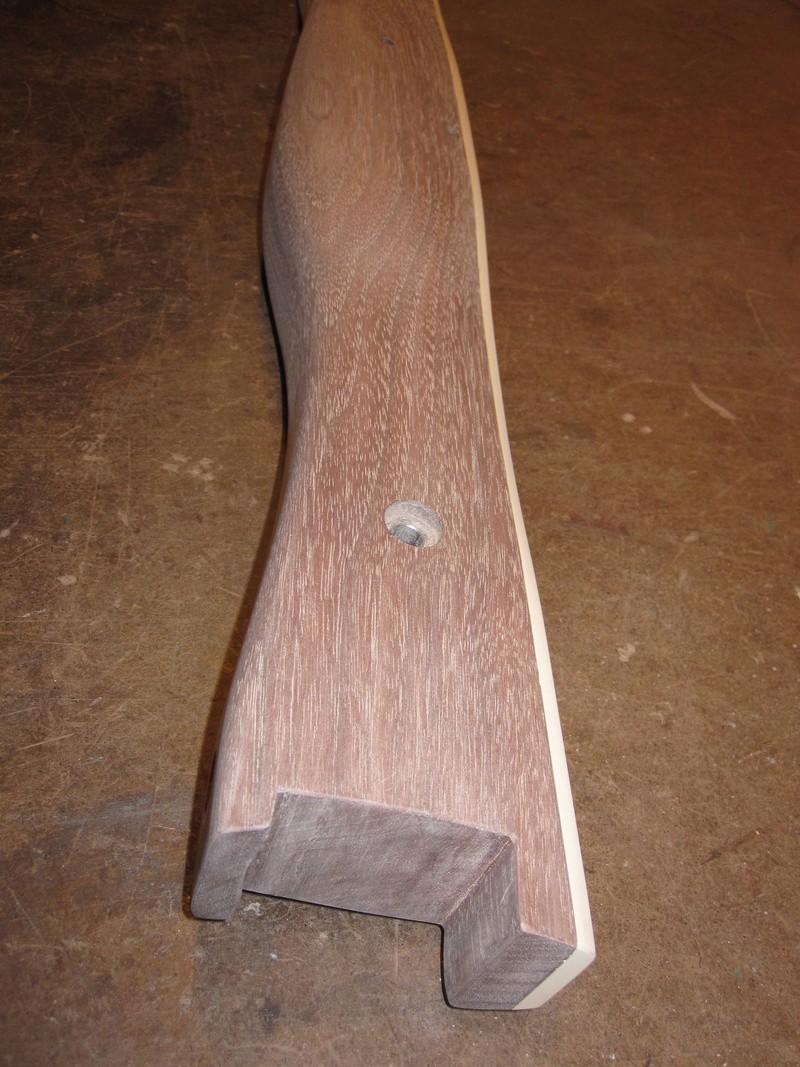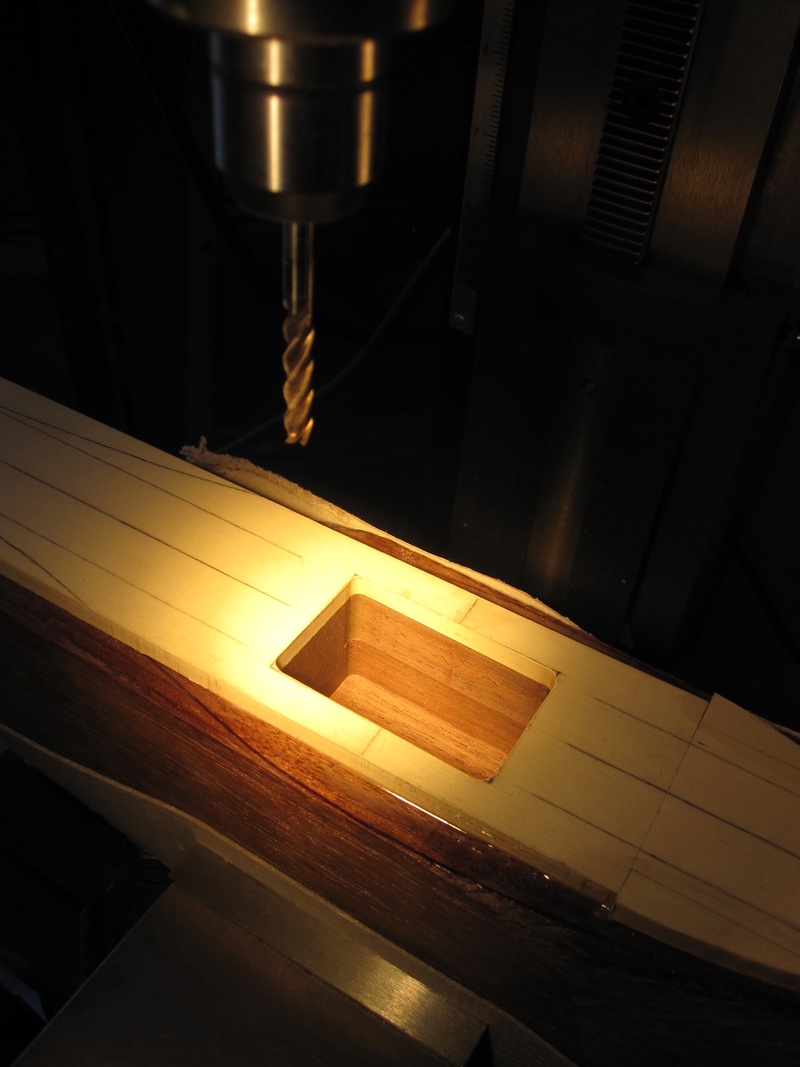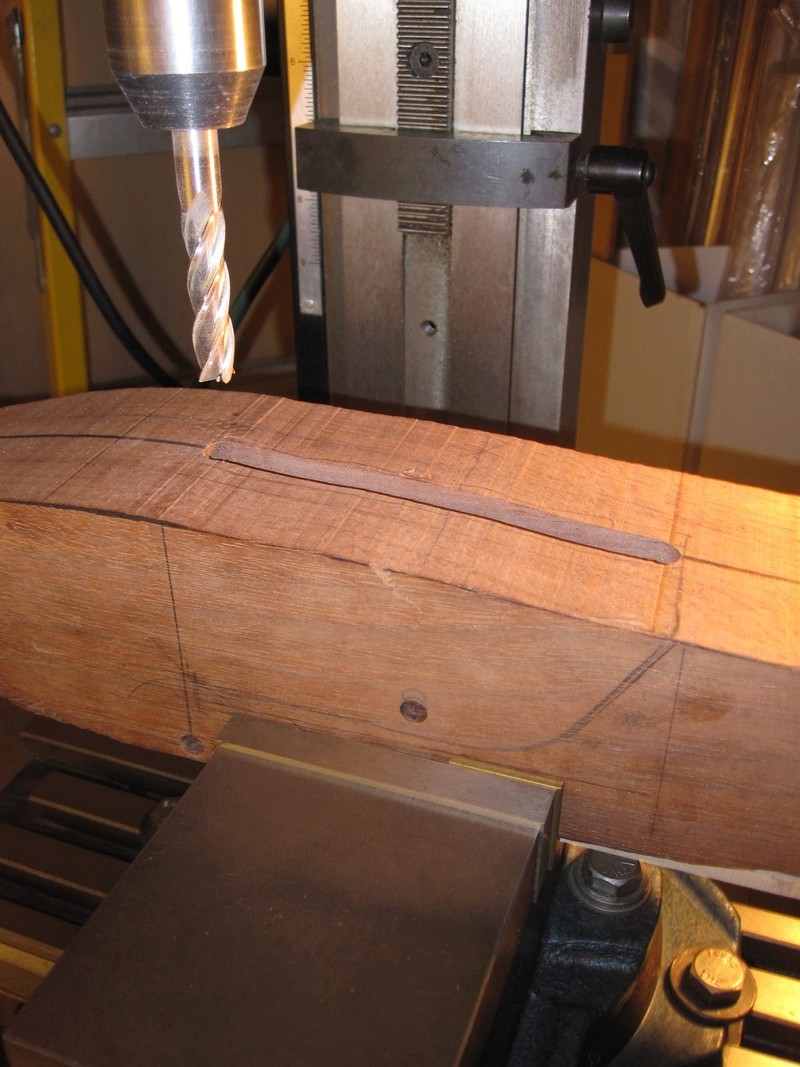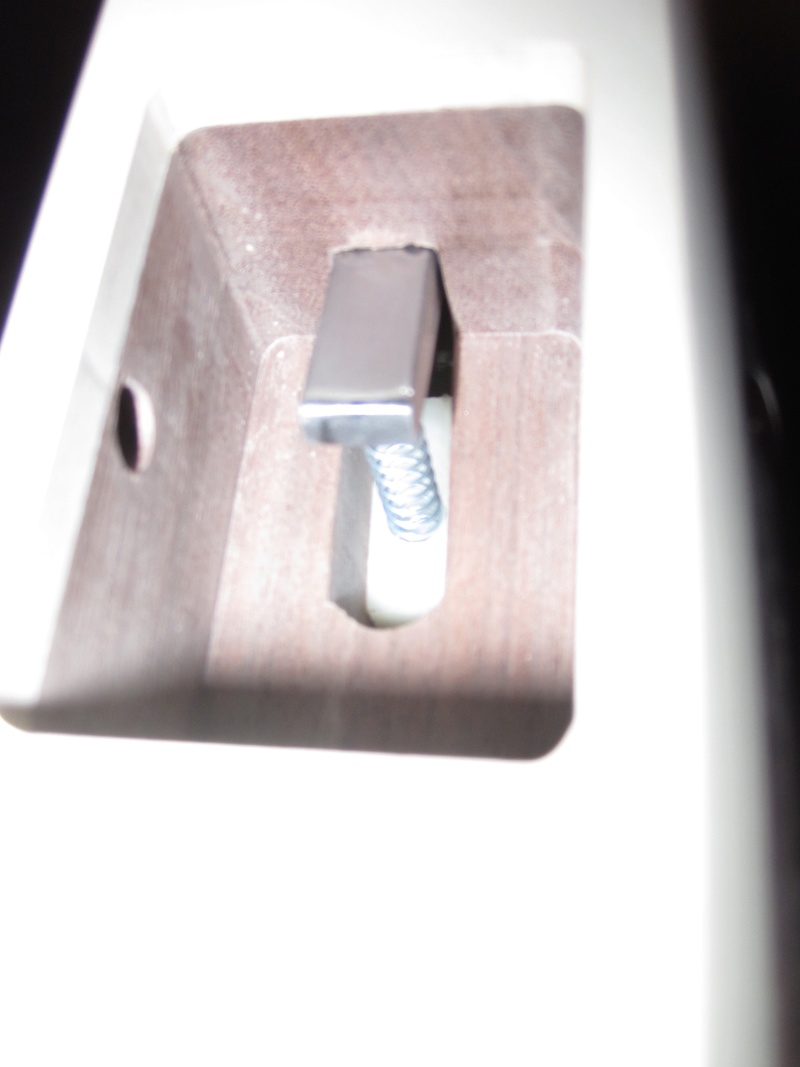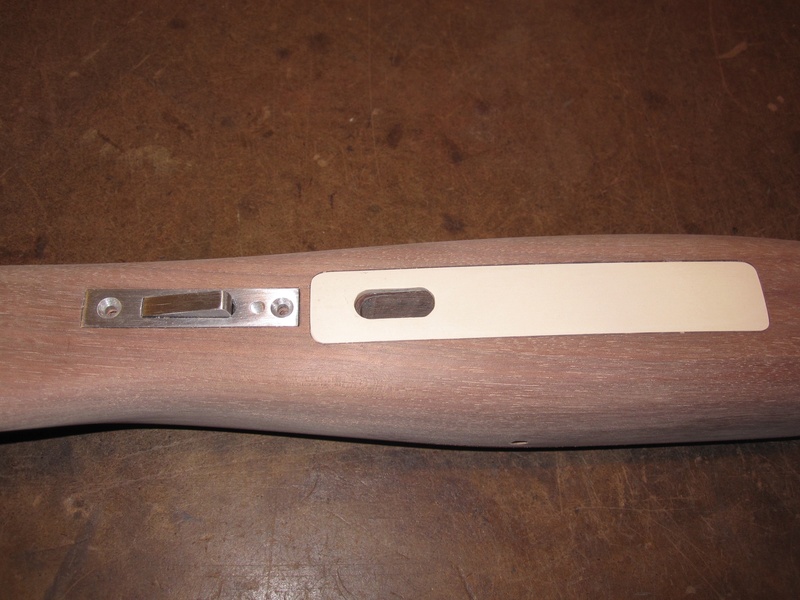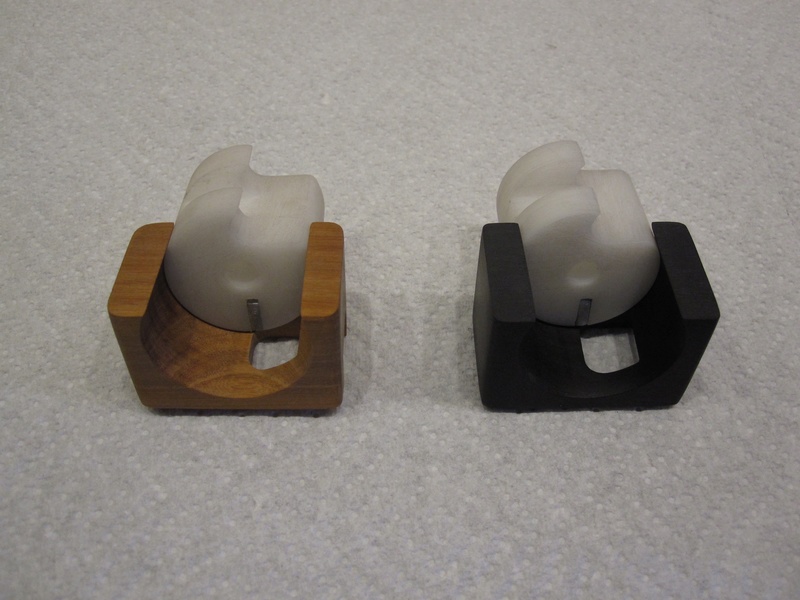 This is my rendition of a renaissance crossbow. See photos and how the parts were made and material used.
A. American black walnut, used one of my rifle stock blanks.
B. 3/16'' micarta for the top surface, butt end, and trigger plate.
C. 1/2'' rosewood for bow retainer and rear butt end.
D. 3/16''1018 steel for the bow irons.
E. 3/4'' rd. bar 1018 steel for the three nuts.
F. 3/8'' sq.bar, 3/4'' rd.bar 1018 steel and a lamp part for the trigger unit.
G. 70 lb. alum bow from New World Arbalest, used alum black to color the bow.
H. Delrin for the nut.
I. Ebony for the nut cradle. Note made two cradles one from Chakte Viga hardness 2750, and Ebony hardness 3220.
J. Brass applique rosette and leaf for decorations.
K. 1/8''x 1/2'' and 1/4'' sq. 1018 steel for the trigger safety.
L. 5/16'' set screw and nut retainer pressed into the rosewood to apply pressure to the bow.
Last edited by tony a on Sat Jun 17, 2017 8:13 pm; edited 5 times in total (Reason for editing : adding pictures)