Hi there,
I'm starting a project for a medieval crossbow. First time for me building a crossbow so help is always needfull.
Here are a few pictures of the design i choose for; (made with google sketchup)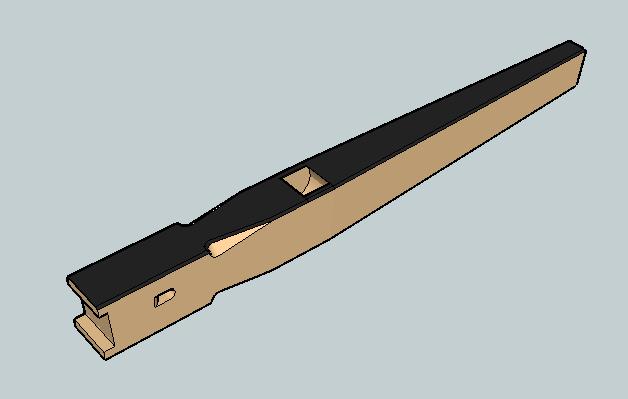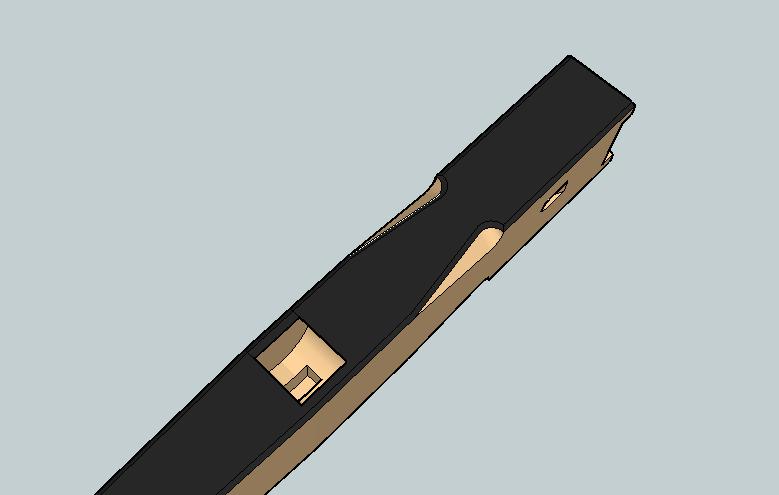 The nut socket.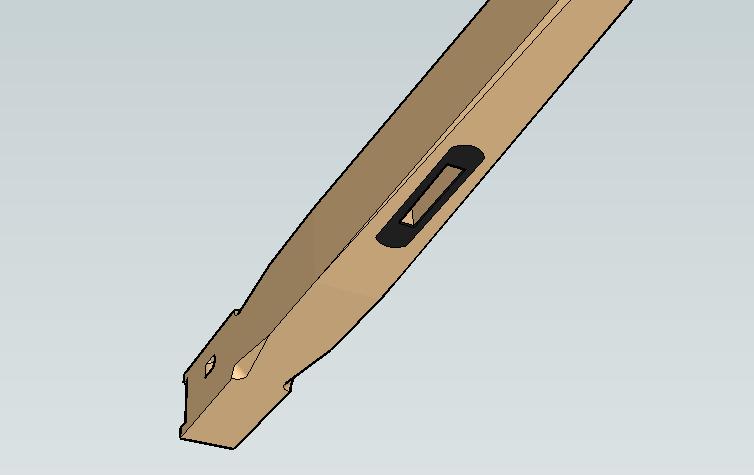 Bottom view
I'm planning to make the nut socket and the trigger mechanism the same as lightly did on his danisch walnut crossbow.
Allready bought the tools to do so. I use maranti hardwood (dont know what it is in english), very nice light colour bit like the pictures above.
The dark area's will be made out of horn, as for the nut. I found a really nice website where you can order al kinds of horn slabs and archery needs:
http://www.longbowandarrow.co.uk/index.asp
The prod and string im ordering from this website:
http://www.alcheminc.com/crossbow.html
Which is (i think) allready familiar on the forum.
(if any of my englisch is incorrect please correct me, i'm only seventeen en foreign. It helps me to upgrade my english.)