I'm stuck at work guys..and just happen to be stuck at the computer
A bullet crossbow has been on my mind for a long time and we've discussed the various types with their pro's and con's, so a barreled bullet bow is what stuck in my mind. There are active discussions on the net regarding the rifling in these bullet bow barrels, but no one seems to know for sure whether rifling will be useful in a crossbow and even further from actually attempting to cut some rifling to test it out.
So I decided to give it a try by starting out with the assumed to be "the hardest part" - Barrel rifling jig.
Here is the jig drawing...nothing revolutionary...just a rod with a cutter secured at the tip and a piece of aluminum or steel tubing with a guide slot cut in it...it is a pull through design since pushing it can get things flexing and I don't want that.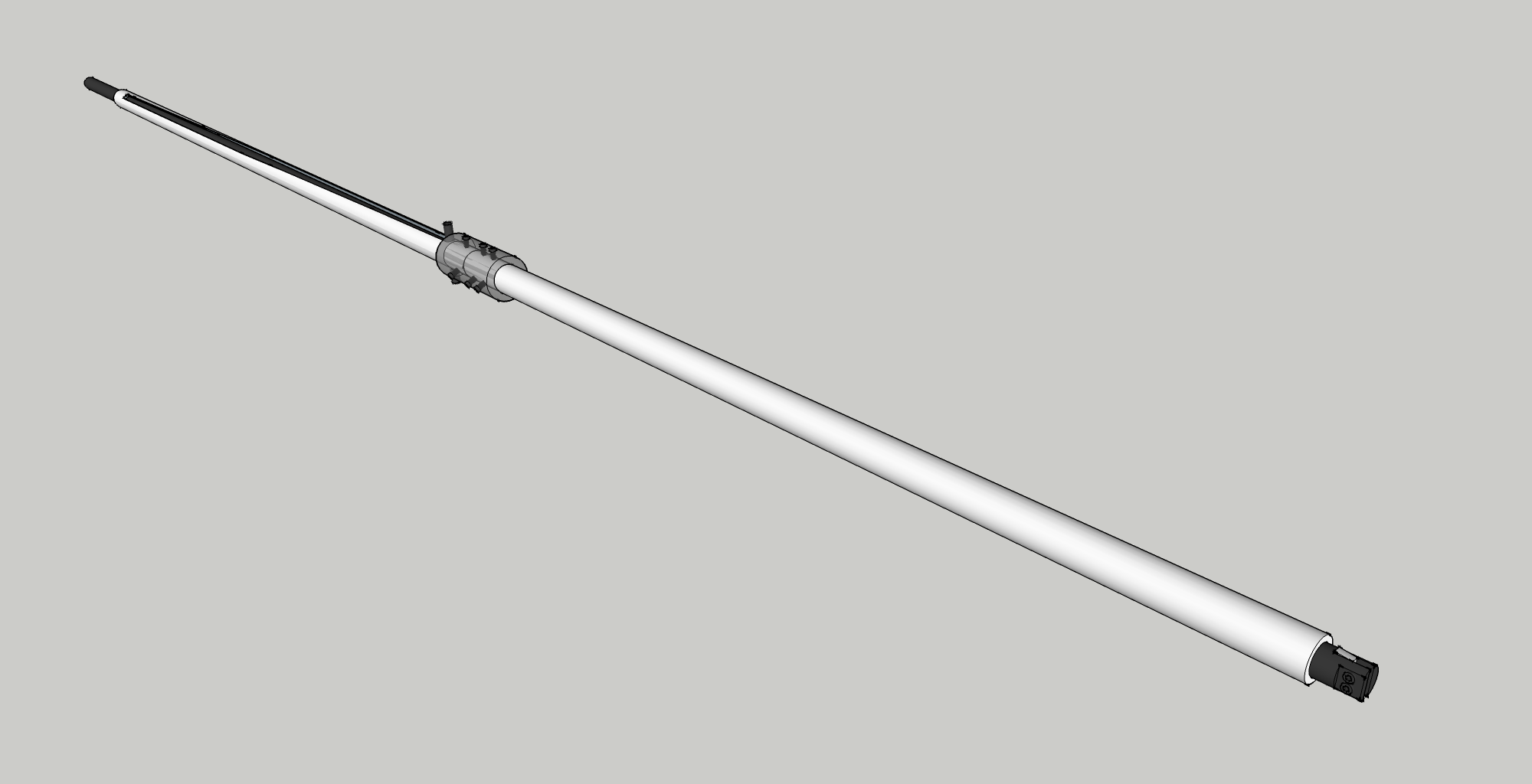 The first problem I encountered was kinda pathetic, but damn it ...how the hell do you plot the guide slot on a round surface...well you know what they say...if you can't do with any other tool...there is always "ductape".
Well...masking tape will do just as well...so plot the slot outline on a piece of tape and just roll the tube in it..then dremel the hell out of it...that's my solution.
The cutter head and the connector are still in question since I have to account for metal chips that might clog things up and make my life very difficult, so suggestions are welcome.