Greetings all;
Just finished build #3. Spanish in style.
The tiller is oak, with a tung oil finish. The prod and string came from Slobows crossbows.
Hand forged tickler and nose ring. Metal roller nut (found it a bit difficult).
This bow is based off the Padre Island Crossbow. But by no means a true reproduction.
Heres a few pics of the finished bow. (if they show up, stoneagebowyer had trouble viewing the earlier photos.)
https://servimg.com/view/17025010/66]
https://servimg.com/view/17025010/67]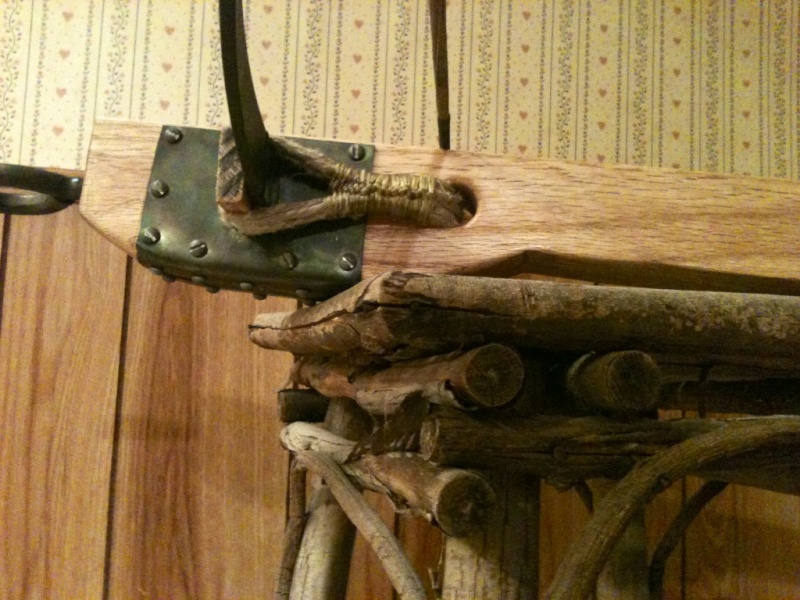 [https://servimg.com/view/17025010/68]
https://servimg.com/view/17025010/69]
https://servimg.com/view/17025010/70]
jds6